POST W OF THE PENNSYLVANIA DIVISION
05.08.23 | Al Shoemaker
Pennsylvania Division
Post W held their monthly meeting in Williamsport. Five wonderful ladies were honored at the meeting and received their 30-year membership pins for their participation in the post. Congratulations and thank you for all you do for TPA! Post W is a great example of how important it is to recognize and celebrate the great things members do for this Association. For more information on how to join TPA contact Carol Ruffner by phone at (717) 821-5849 or via email at [email protected], or visit our website at www.tpahq.org.
About the TPA Hearing Trust
Established by TPA in 1975, an independent 501(c)(3) organization, the Hearing Trust accepts tax deductible donations from TPA members, posts, divisions, nonmembers, businesses, foundations, and all other legal entities.  To learn more, make a contribution to the Hearing Trust or to apply for aid, please visit www.tpahq.org/tpa-hearing-trust.
About Travelers Protective Association of America
To learn more contact TPA Headquarters at (636) 724-2227.
Pictured left to right:  Helen Mayer, Marie McGee, Vera Eppler, Marie Zurinsky, and JoAnne Rupert.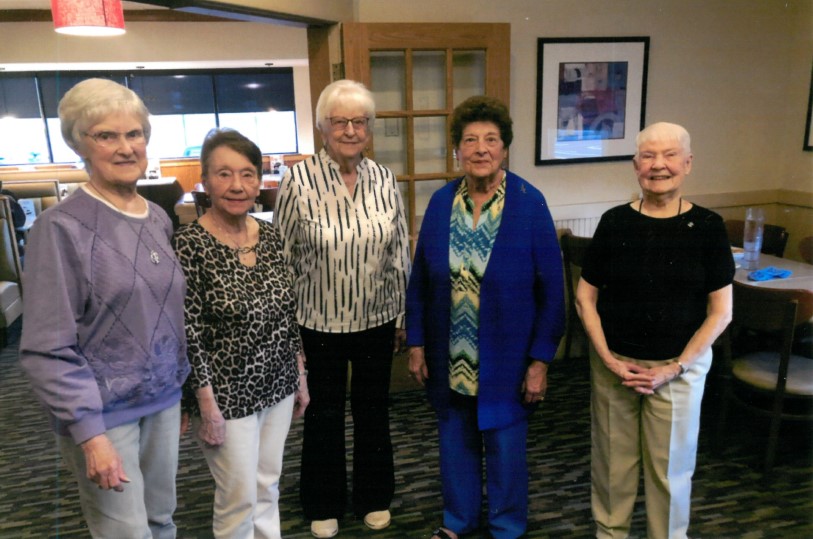 JOIN TPA
Become part of a dedicated fraternal benefit association to network, volunteer, and create life-long friendships.