Post K of the Missouri Division
10.10.23 | Brittany Rebello
Missouri Division
Post K of the Missouri Division donated backpacks and school supplies to five small schools around Chillicothe, Missouri. Pat Reed helped lead the project. As a former teacher of more than 30 years, Pat knows firsthand the amount of money that teachers spend on school supplies that are needed in their classrooms, and how much TPA's donations to the schools will be greatly appreciated.
The Post donated 50 backpacks full of supplies. A majority of the students in these schools are on the free breakfast and lunch program due to financial need. These donations will help provide much needed supplies. Schools who received donations included Chula, Hale, Tina-Avalon, Jamesport and Winston.
Post K received the following thank you note from the Faculty and Staff of Chula School: Thank you so very much for the backpacks and school supplies that were donated to the kids at Chula School! Chula has many low-income families that struggle with finances and supplying school supplies to their kids, so your donations are truly welcome. Thank you!
For more information about this project or how to join TPA, please contact Dennis O'Neil of the Missouri Division by email at [email protected].
About the TPA Hearing Trust
Established by TPA in 1975 as an independent 501(c)(3) organization, the Hearing Trust accepts tax deductible donations from TPA members, posts, divisions, nonmembers, businesses, foundations and other legal entities. To learn more about the Hearing Trust, make a contribution or apply for aid, please visit www.tpahq.org/tpa-hearing-trust.
About Travelers Protective Association of America
For more information about TPA, including benefits to members and those we serve, visit our website at www.tpahq.org or contact TPA Headquarters at (636) 724-2227.
Pictured below: Stephanie Baldwin, a special education teacher at Chula, with the donated supplies.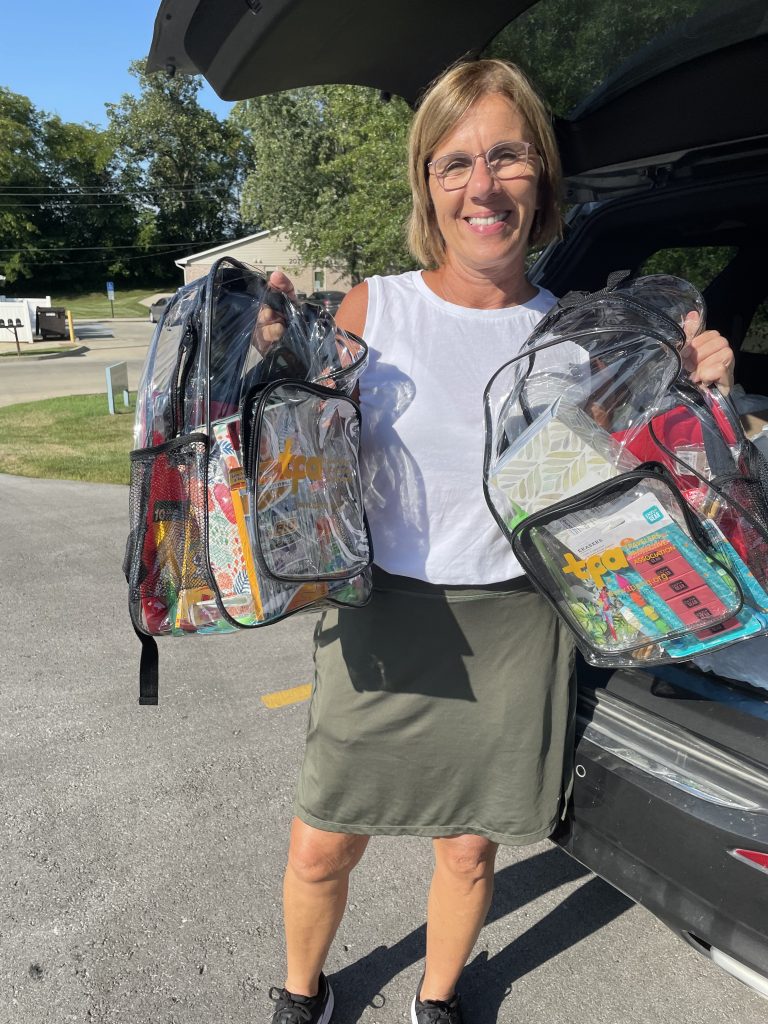 Pictured below: Principal of Tina-Avalon School and Pat Reed with the donated supplies.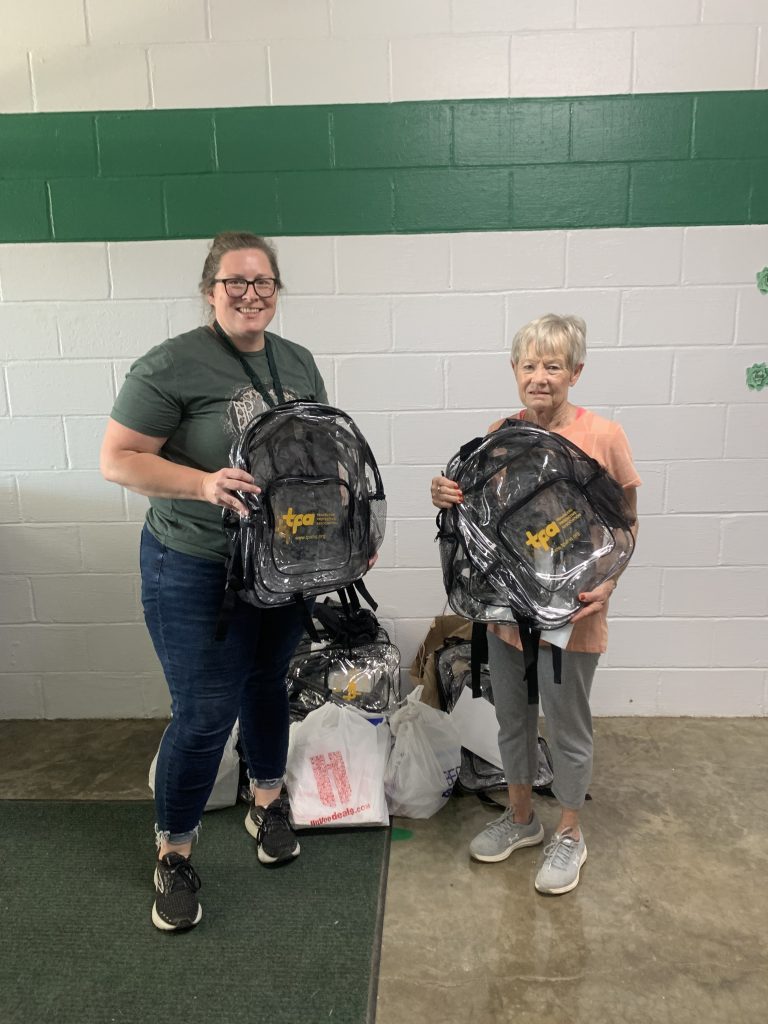 Pictured Below: Post K member Pat Reed with donated supplies.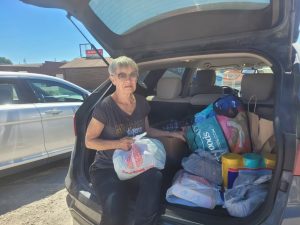 JOIN TPA
Become part of a dedicated fraternal benefit association to network, volunteer, and create life-long friendships.