Post D of the Virginia Division
09.27.23 | Brittany Rebello
Virginia Division
Carl Espy, Halifax Town Manager, was the speaker at the monthly meeting of South Boston Post D of the Virginia Division. Espy discussed the Halifax Downtown Revitalization Project, the Halifax Village Association and the Houston Street Encasement which will be revealed on September 21 with the "Light up Houston Street." The post would like to thank Mr. Espy for his informative presentation.
For more information and how to join TPA contact Carlyle Wimbish by phone at (434) 572-6254 or via email at [email protected].
About the TPA Hearing Trust
Established by TPA in 1975 as an independent 501(c)(3) organization, the Hearing Trust accepts tax deductible donations from TPA members, posts, divisions, nonmembers, businesses, foundations and other legal entities. To learn more about the Hearing Trust, make a contribution or apply for aid, please visit www.tpahq.org/tpa-hearing-trust.
About Travelers Protective Association of America
To learn more, visit our website at www.tpahq.org or contact TPA Headquarters at (636) 724-2227.
Picture left to right: Carlyle Wimbish, Virginia Division TPA Vice President; Carl Espy, Halifax Town Manager; and Gary Newcomb, South Boston TPA Post D President.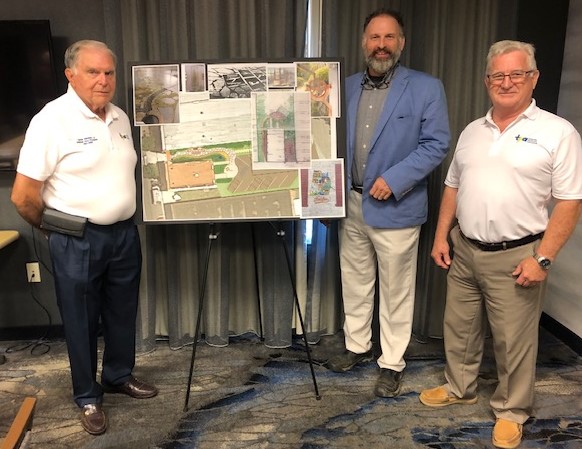 JOIN TPA
Become part of a dedicated fraternal benefit association to network, volunteer, and create life-long friendships.