POST A OF THE INDIANA DIVISION
01.25.23 | Al Shoemaker
Indiana Division
Post A of the Indiana Division participated in the Allen County Safety Fair. The event had over 40 booths and numerous hands-on safety activities that served to prepare families in case of an emergency. Post members handed out CHAD stickers and demonstrated where to place the stickers on car seats. TPA's Safety Programs closely align with the mission of the safety fair, which encourages families to learn about risks and take important steps to be prepared during any crisis. For more information and how to join TPA contact Steven Sternberger by phone at (260) 415-0008 or via email at [email protected].
About the TPA Hearing Trust
Established by TPA in 1975, an independent 501(c)(3) organization, the Hearing Trust accepts tax deductible donations from TPA members, posts, divisions, nonmembers, businesses, foundations, and all other legal entities.  To learn more, make a contribution to the Hearing Trust or to apply for aid, please visit www.tpahq.org/tpa-hearing-trust.
About Travelers Protective Association of America
To learn more contact TPA Headquarters at (636) 724-2227.
Pictured: Tim Replogle preparing to pass out CHAD stickers at the TPA booth.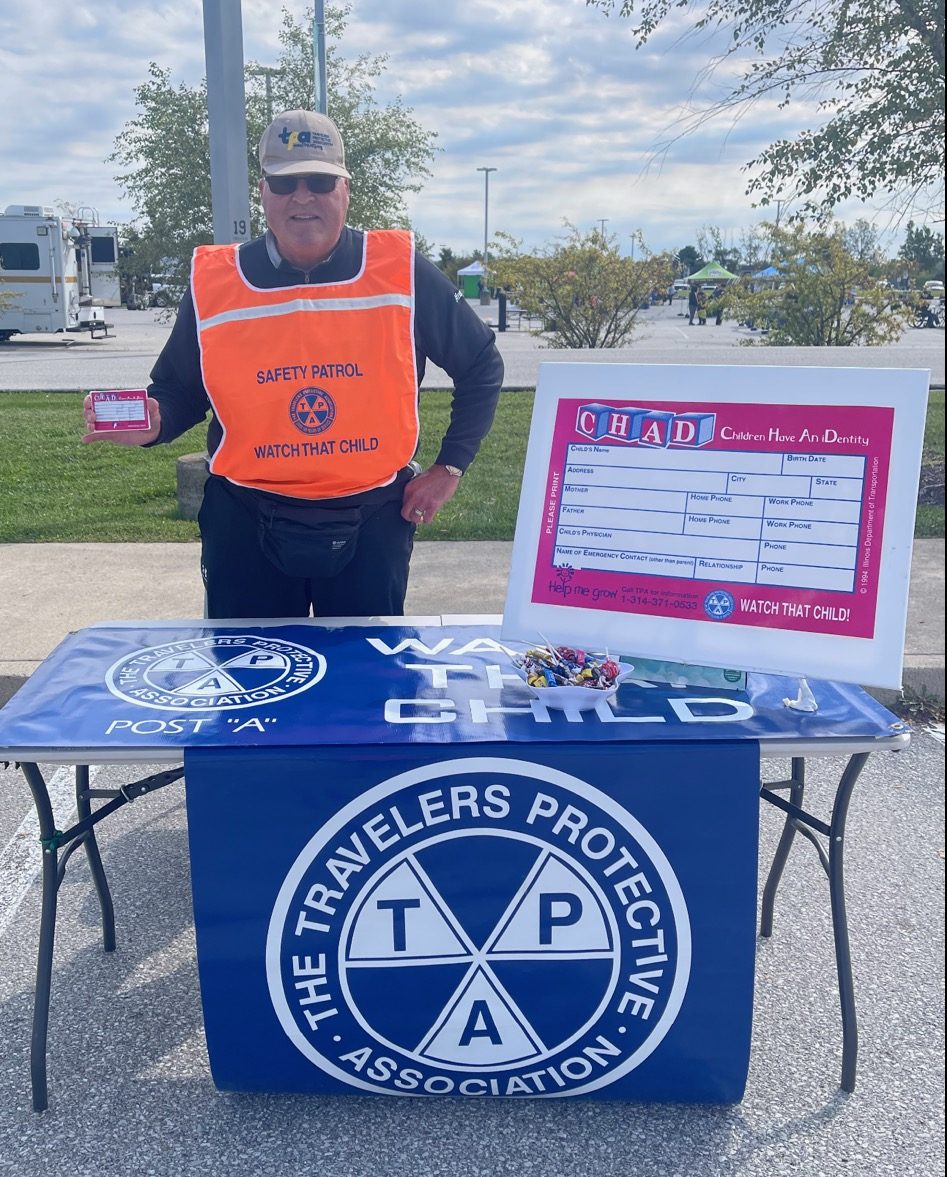 JOIN TPA
Become part of a dedicated fraternal benefit association to network, volunteer, and create life-long friendships.