Post K of the Missouri Division
09.06.22 | Debbie Medley
Missouri Division
When E.L. Reed brought home fifty backpacks his wife Pat quickly bought school supplies to fill them up.  She gave ten backpacks to five small schools around their hometown in Chillicothe.  The small schools were Chula, Southwest, Hale, Winston, and Jamesport.  Pat gave them to a teacher who would know the students who needed a backpack and school supplies.  The elementary schools were grateful for the donations. For more information about TPA, contact Missouri State Secretary Dennis O'Neil at [email protected] or visit the website at tpahq.org.
About the TPA Hearing Trust
Established by TPA in 1975, an independent 501(c)(3) organization, the Hearing Trust accepts tax deductible donations from TPA members, posts, divisions, nonmembers, businesses, foundations, and all other legal entities.  To learn more, make a contribution to the Hearing Trust or to apply for aid, please visit tpahq.org/tpa-hearing-trust.
About Travelers Protective Association of America
To learn more contact TPA Headquarters at (636) 724-2227.
Pictured left to right:  Pat Reed and Stephanie Baldwin; and Brett, Ethan, and Victoria Mercer.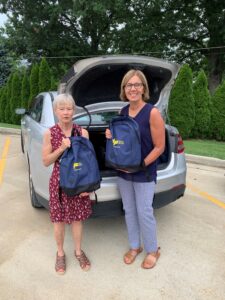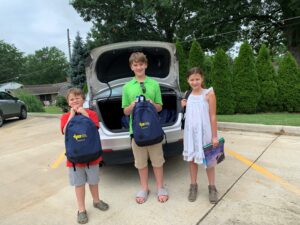 JOIN TPA
Become part of a dedicated fraternal benefit association to network, volunteer, and create life-long friendships.