POST I OF THE MICHIGAN DIVISION
11.09.22 | sitecontrol
Michigan Division
Members of Post I partnered with Hubbardston Fire Department to host a Truck & Treat event. TPA members provided bags for children to carry their candy, 70 frisbees, two packs of CHAD stickers, and information packets. Volunteers Richard Thomas, Jessica Mitchell, Kelly Ann Martin, Ashlynn Martin, Jonathan Martin, and Alex McGinn assisted during the event.  For more information about TPA, contact State Secretary Mark Cassis at [email protected].
About the TPA Hearing Trust
Established by TPA in 1975, an independent 501(c)(3) organization, the Hearing Trust accepts tax deductible donations from TPA members, posts, divisions, nonmembers, businesses, foundations, and all other legal entities.  To learn more, make a contribution to the Hearing Trust or to apply for aid, please visit www.tpahq.org/tpa-hearing-trust.
About Travelers Protective Association of America
To learn more contact TPA Headquarters at (636) 724-2227.
Pictured are children gathering candy at the event.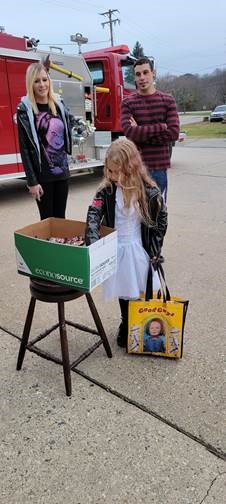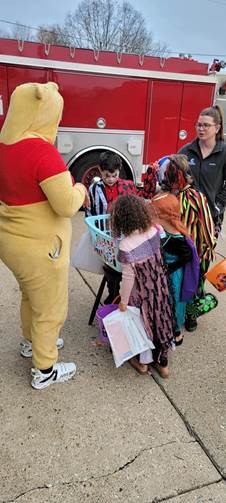 JOIN TPA
Become part of a dedicated fraternal benefit association to network, volunteer, and create life-long friendships.