Post F of the Louisiana Division
11.17.21 | Al Shoemaker
Louisiana Division
Members of Post F of the Louisiana Division held its annual food drive.  Various foods were collected at the November post meeting and donated to a local church that supports five food banks.  Pictured is only a small portion of the food that was collected because much of it had already been distributed to those in need.  Thank you to all of the members that donated!  For more information about TPA, contact Louisiana Division Secretary Alfred Moore at (713) 202-1061, call national headquarters at (636) 724-2227 or visit the website at tpahq.org.
About the TPA Hearing Trust
Established by TPA in 1975, an independent 501(c)(3) organization, the Hearing Trust accepts tax deductible donations from TPA members, posts and divisions; nonmembers, businesses, foundations and all other legal entities.  To learn more, make a contribution to the Hearing Trust or to apply for aid, please visit tpahq.org/tpa-hearing-trust.
Pictured is left to right:  Jerry Moore, Alfred Moore, John Theall, Sena Theall.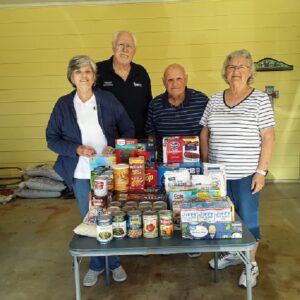 JOIN TPA
Become part of a dedicated fraternal benefit association to network, volunteer, and create life-long friendships.