POST D OF THE VIRGINIA DIVISION
10.31.22 | sitecontrol
Virginia Division
Melanie Cornelison-Jannotta was the speaker at the Post D monthly meeting in South Boston.  She is the executive director at The Prizery.  Ms. Cornelison- Jannotta explained her background and highlighted the fall season at The Prizery, which plays host to performers from throughout the world, provides space for events, and makes classes available for music and art. For more information and how to join TPA contact Carlyle Wimbish by phone at (434) 572-6254 or via email at [email protected].
About the TPA Hearing Trust
Established by TPA in 1975, an independent 501(c)(3) organization, the Hearing Trust accepts tax deductible donations from TPA members, posts, divisions, nonmembers, businesses, foundations, and all other legal entities.  To learn more, make a contribution to the Hearing Trust or to apply for aid, please visit www.tpahq.org/tpa-hearing-trust.
About Travelers Protective Association of America
To learn more contact TPA Headquarters at (636) 724-2227.
Pictured left to right: Carlyle Wimbish, Melanie Cornelison-Jannotta, and Gary Newcomb.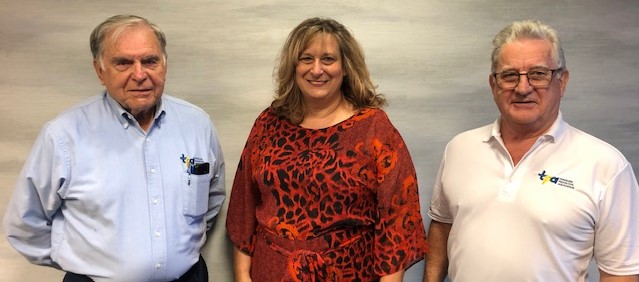 JOIN TPA
Become part of a dedicated fraternal benefit association to network, volunteer, and create life-long friendships.