POST A OF THE OKLAHOMA DIVISION
03.13.23 | Al Shoemaker
Oklahoma Division
Post A of the Oklahoma Division made a donation to the VA Hospital of Oklahoma City. Glenn Downing, Rodney Wiedemann, and Fred Berry presented the check to Alana Edwards of the Veterans Administration Volunteer Service Office. Their facility is a 178-bed medical center that provides comprehensive health care for over 60,000 Veterans. Services provided include primary care, rehabilitation, oncology, psychiatry, geriatrics and much more! Just like TPA, the VA hospital offers volunteer opportunities and accepts charitable gifts and donations. Both organizations seek to improve the quality of life for members of the communities in which they serve. For more information and how to join TPA contact Fred Berry by phone at (405) 248-4338 or via email at [email protected].
About the TPA Hearing Trust
Established by TPA in 1975, an independent 501(c)(3) organization, the Hearing Trust accepts tax deductible donations from TPA members, posts, divisions, nonmembers, businesses, foundations, and all other legal entities.  To learn more, make a contribution to the Hearing Trust or to apply for aid, please visit www.tpahq.org/tpa-hearing-trust.
About Travelers Protective Association of America
To learn more contact TPA Headquarters at (636) 724-2227.
Pictured left to right: Fred Berry, Alana Edwards, and Rodney Wiedemann.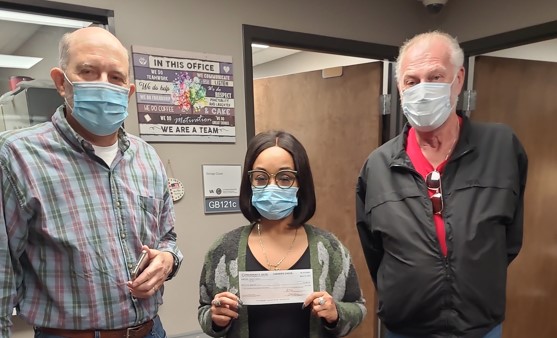 JOIN TPA
Become part of a dedicated fraternal benefit association to network, volunteer, and create life-long friendships.