Post A of the Oklahoma Division
07.27.23 | Brittany Rebello
Oklahoma Division
Members of Post A of the Oklahoma Division provided TPA backpacks to elementary schools in the Putnam City School district in conjunction with New Covenant Christian Church through their H2O School Supply Program. Congratulations Post A for partaking in the national backpack program and providing community service.  For more information and how to join TPA contact Fred Berry by phone at (405) 248-4338 or via email at [email protected].
About the TPA Hearing Trust
Established by TPA in 1975, an independent 501(c)(3) organization, the Hearing Trust accepts tax deductible donations from TPA members, posts, divisions, nonmembers, businesses, foundations, and all other legal entities.  To learn more, make a contribution to the Hearing Trust or to apply for aid, please visit www.tpahq.org/tpa-hearing-trust.
About Travelers Protective Association of America
To learn more contact TPA Headquarters at (636) 724-2227.
Pictured left to right: Glenn Downing and Fred Berry.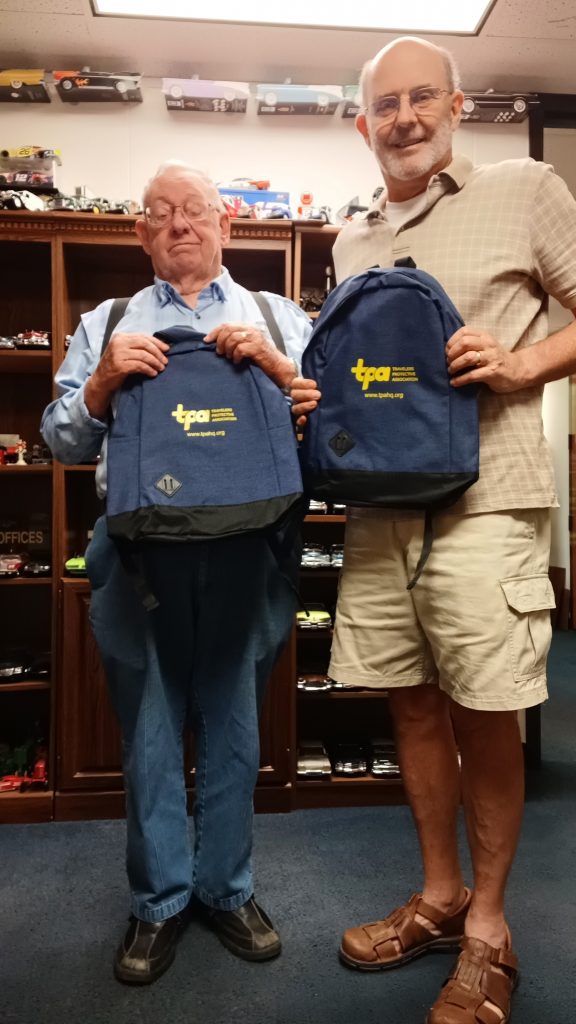 JOIN TPA
Become part of a dedicated fraternal benefit association to network, volunteer, and create life-long friendships.