Pennsylvania Division
01.29.20 | Al Shoemaker
Post W of the Pennsylvania Division presented a check to the Williamsport Police Department in the amount of $1,000 to be used to support their K-9 program. The administration of the police department felt that the program was a necessary law enforcement tool, and due to the expense of the program it was announced it would be instituted with donations only.
About the Scholarship Trust for the Hearing Impaired
Established by TPA in 1975, an independent 501(c)(3) organization, the Scholarship Trust accepts tax deductible donations from TPA members, posts and divisions; nonmembers, businesses, foundations and all other legal entities. To learn more, make a contribution to the Scholarship Trust or to apply for aid, please visit tpahq.org/scholarshiptrust.
About Travelers Protective Association of America
To learn more contact TPA Headquarters at (636) 724-2227.
Pictured left to right: Damon Hagan, police chief; Marie McGee, TPA; and Brian Womer, K-9 unit.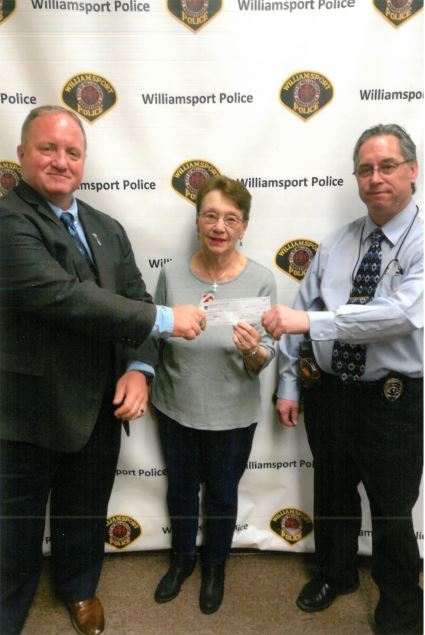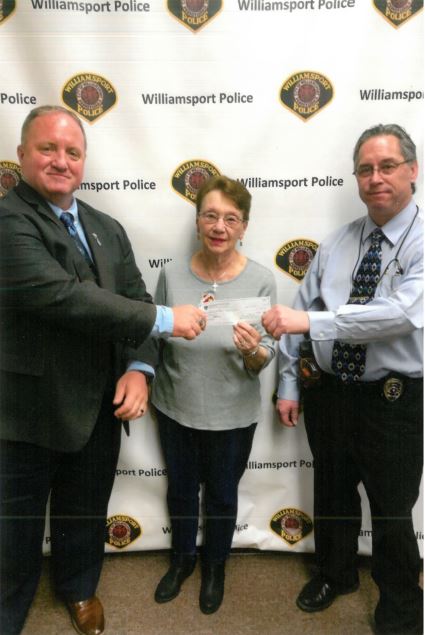 JOIN TPA
Become part of a dedicated fraternal benefit association to network, volunteer, and create life-long friendships.