Post Q of the Pennsylvania Division
08.23.23 | Brittany Rebello
Pennsylvania Division
Post Q of the Pennsylvania Division would like to congratulate Bill Kern, Jr. on 60 years of membership with TPA. Recently, Post Q held their annual summer picnic, where Bill was recognized for being a 60-year member and thanked for all his work and countless hours volunteering on the post, division and national levels of TPA.
For more information and how to join TPA contact Carol Ruffner, Pennsylvania State Secretary, by email at [email protected].
About the TPA Hearing Trust
Established by TPA in 1975, an independent 501(c)(3) organization, the Hearing Trust accepts tax deductible donations from TPA members, posts, divisions, nonmembers, businesses, foundations, and all other legal entities. To learn more, or to make a contribution to the Hearing Trust or to apply for aid, please visit www.tpahq.org/tpa-hearing-trust.
About Travelers Protective Association of America
To learn more contact TPA Headquarters at (636) 724-2227.
Pictured below: Bill Kern, Jr. received a plaque from Post Q of the Pennsylvania Division for his 60 years of membership.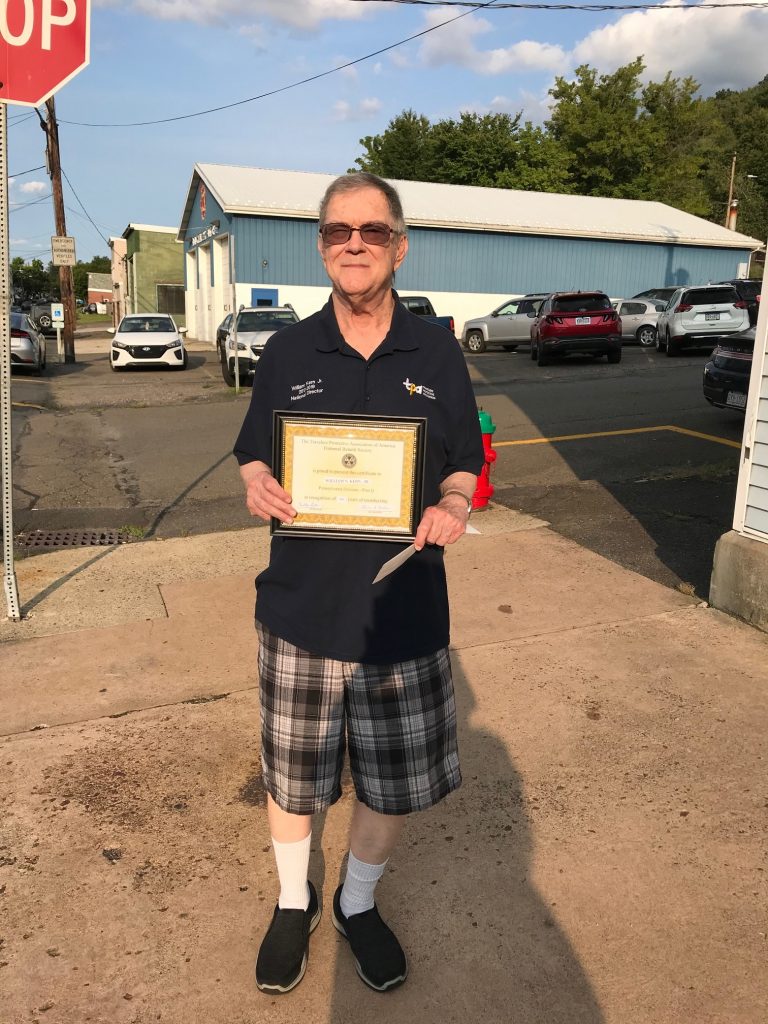 JOIN TPA
Become part of a dedicated fraternal benefit association to network, volunteer, and create life-long friendships.