Post P of the North Carolina Division
07.19.22 | Debbie Medley
North Carolina Division
Post P of Gaston County held its annual Flag Day program at the Boys and Girls Club of America.  Six members shared various information about our flag to 65 children and three staff members.  The kids enjoyed a question-and-answer session.  TPA members were thrilled to learn how much the children knew!  Most of the kids knew that our flag symbolizes freedom and that the red stripes represent courage; the white stands for purity and goodness; and the blue for justice.  The Flag Day program is a special presentation by Post P to help promote patriotism and the significance of this day.  For more information about TPA, contact Post Secretary David L. Payseur at [email protected] or visit the website at tpahq.org.
About the TPA Hearing Trust
Established by TPA in 1975, an independent 501(c)(3) organization, the Hearing Trust accepts tax deductible donations from TPA members, posts, divisions, nonmembers, businesses, foundations, and all other legal entities.  To learn more, make a contribution to the Hearing Trust or to apply for aid, please visit tpahq.org/tpa-hearing-trust.
About Travelers Protective Association of America
To learn more contact TPA Headquarters at (636) 724-2227.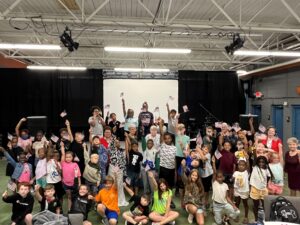 JOIN TPA
Become part of a dedicated fraternal benefit association to network, volunteer, and create life-long friendships.