POST O OF THE IOWA DIVISION
12.27.22 | Al Shoemaker
Iowa Division
Post O in Ottumwa participated in ringing the bell for the Salvation Army at Fareway Grocery. They had a large turnout in post participation to include Tony Miller, Will Reece, John Hunolt, John Maines, Ken Venables, Shelley Little, Bob Swanson, Chris Cunningham and Jim Carlson. Funds raised for this worthy cause were totaled at a whopping $2,500! These donations will make a huge different to those in need during the holiday season. These efforts serve as proof that the division members are dedicated to improving the lives of others in their local community throughout all seasons of the year!
About the TPA Hearing Trust
Established by TPA in 1975, an independent 501(c)(3) organization, the Hearing Trust accepts tax deductible donations from TPA members, posts, divisions, nonmembers, businesses, foundations, and all other legal entities.  To learn more, make a contribution to the Hearing Trust or to apply for aid, please visit www.tpahq.org/tpa-hearing-trust.
About Travelers Protective Association of America
To learn more contact TPA Headquarters at (636) 724-2227.
Pictured left to right: Bob Swanson and Chris Cunningham.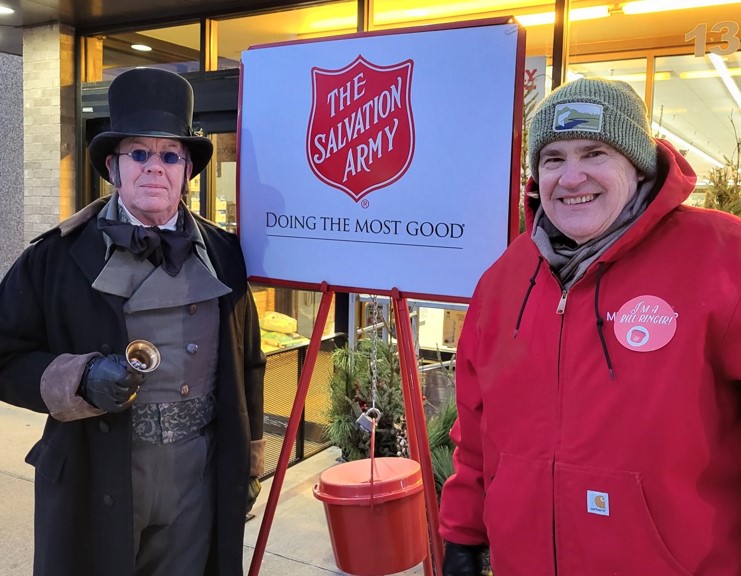 JOIN TPA
Become part of a dedicated fraternal benefit association to network, volunteer, and create life-long friendships.