Post F of the Louisiana Division
10.24.23 | Brittany Rebello
Louisiana Division
Post F of Louisiana provided and distributed 300 Halloween Bags & Halloween Inserts to A. A. Nelson Elementary School in Lake Charles, LA.
For more information about how to join TPA, please contact Alfred J. Moore, Jr., member of the National Board of Directors and Louisiana State Secretary at [email protected].
About the TPA Hearing Trust
Established by TPA in 1975 as an independent 501(c)(3) organization, the Hearing Trust accepts tax deductible donations from TPA members, posts, divisions, nonmembers, businesses, foundations and other legal entities. To learn more about the Hearing Trust, make a contribution or apply for aid, please visit www.tpahq.org/tpa-hearing-trust.
About Travelers Protective Association of America
For more information about TPA, including benefits to members and those we serve, visit our website at www.tpahq.org or contact TPA Headquarters at (636) 724-2227.
Pictured left to right: Al Moore, Karen Sullivan of Nelson Elementary, Sena Theall.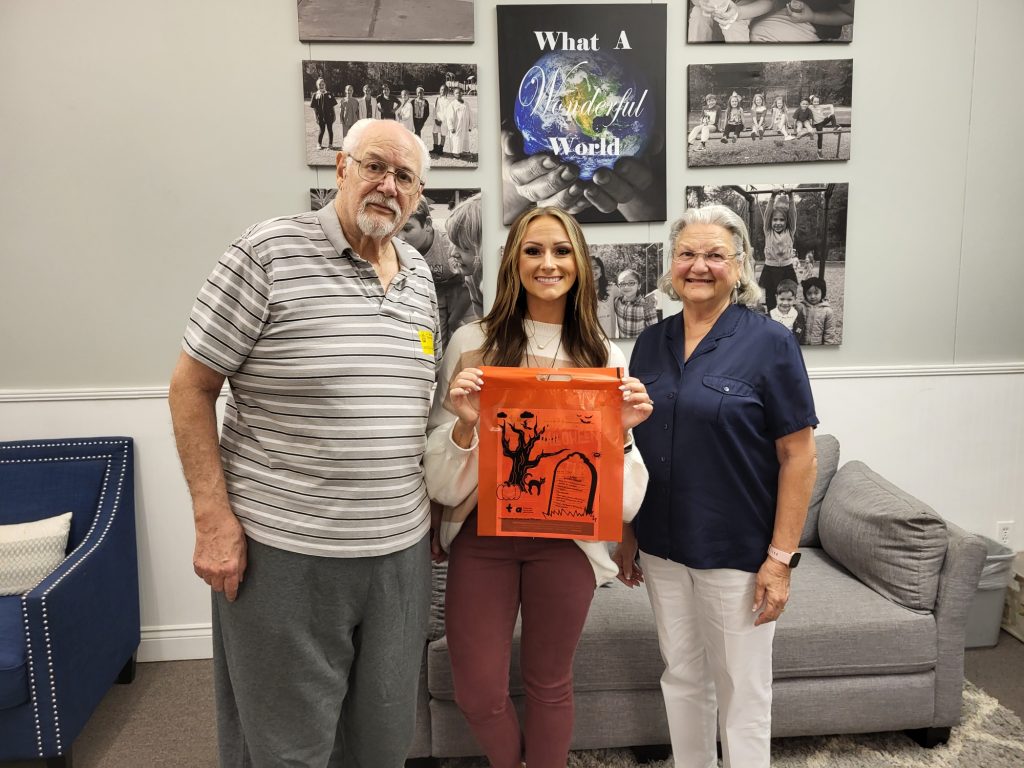 JOIN TPA
Become part of a dedicated fraternal benefit association to network, volunteer, and create life-long friendships.