POST D OF THE VIRGINIA DIVISION
02.14.23 | Al Shoemaker
Virginia Division
Barbara Bass, President of Halifax County Historical Society, was the speaker at the Post D monthly meeting in South Boston.  She explained how her upcoming book titled "By Some as the Forgotten War" focuses on Halifax County citizens and their involvement in World War I. She uses her extensive knowledge in historical research to gather the important facts detailed in her writing. It is important to remember the great impact past heroes and organizations have made on their local community. It is TPA's mission to have the same lasting impact throughout the country as posts dedicate their time and energy implementing new and exciting community service projects! For more information and how to join TPA contact Carlyle Wimbish by phone at (434) 572-6254 or via email at [email protected].
About the TPA Hearing Trust
Established by TPA in 1975, an independent 501(c)(3) organization, the Hearing Trust accepts tax deductible donations from TPA members, posts, divisions, nonmembers, businesses, foundations, and all other legal entities.  To learn more, make a contribution to the Hearing Trust or to apply for aid, please visit www.tpahq.org/tpa-hearing-trust.
About Travelers Protective Association of America
To learn more contact TPA Headquarters at (636) 724-2227.
Pictured left to right: Carlyle Wimbish, Barbara Bass, and Gary Newcomb.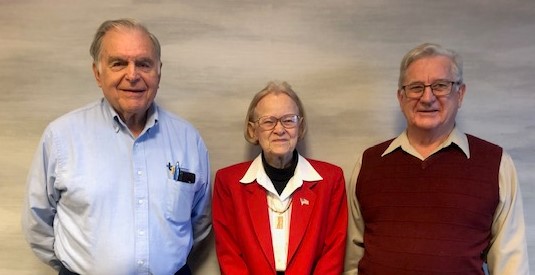 JOIN TPA
Become part of a dedicated fraternal benefit association to network, volunteer, and create life-long friendships.