Post A of the Michigan Division
08.18.22 | Debbie Medley
Michigan Division
Members of Post A of the Michigan Division prepared meals for the residents of the Ronald McDonald House of Western Michigan.  Last month Post A donated a new dishwasher for their kitchen.  For more information about TPA, contact Michigan Division Secretary Mark Cassis at (616) 677-1436, call national headquarters at (636) 724-2227 or visit the website at tpahq.org.
About the TPA Hearing Trust
Established by TPA in 1975, an independent 501(c)(3) organization, the Hearing Trust accepts tax deductible donations from TPA members, posts and divisions; nonmembers, businesses, foundations and all other legal entities.  To learn more, make a contribution to the Hearing Trust or to apply for aid, please visit tpahq.org/tpa-hearing-trust.
Preparing the meal, left to right, are Connor Tonak; Barb DenBraber; Marilyn Tonak; Tina Tonak; and Roger DenBraber.
Loading the new dishwasher, left to right, are Connor Tonak; Tina Tonak; and Barb DenBraber.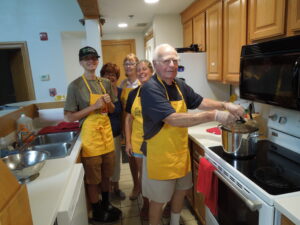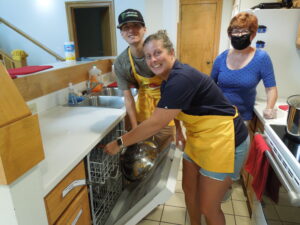 JOIN TPA
Become part of a dedicated fraternal benefit association to network, volunteer, and create life-long friendships.