Michigan Division
12.14.21 | Debbie Medley
Michigan Division
TPA member Ronald "Buzz" Possehn was recognized in the Ionia Sentinel-Standard for holding a Veteran's Day luncheon at his residence.  Mr. Possehn and ADAC Automotive have partnered for six years to host a luncheon to honor our veterans.  Although he is not a veteran, his dad was, and Buzz really loves our vets.  Forty veterans were thanked for their service and treated to a nice meal.  Thank you Buzz for all you do. For more information about TPA, contact State Secretary Mark Cassis at [email protected].
About the TPA Hearing Trust
Established by TPA in 1975, an independent 501(c)(3) organization, the Hearing Trust accepts tax deductible donations from TPA members, posts, divisions, nonmembers, businesses, foundations, and all other legal entities.  To learn more, make a contribution to the Hearing Trust or to apply for aid, please visit tpahq.org/tpa-hearing-trust.
About Travelers Protective Association of America
To learn more contact TPA Headquarters at (636) 724-2227.
Pictured left to right:  Sallie and "Buzz" Possehn.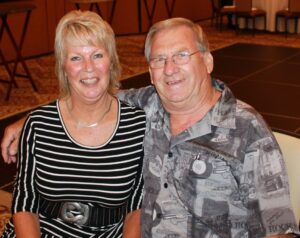 JOIN TPA
Become part of a dedicated fraternal benefit association to network, volunteer, and create life-long friendships.