Board of Director Meeting Dates
2022 – 2023 Board Meeting Dates
June 19 to June 22, 2022 – Annual Convention – Amway Grand Plaza (Grand Rapids, MI)
June 19, 2022 – Sunday: 9:30 am – National Board Meeting (Grand Rapids, MI)
June 19, 2022 – Sunday: 11:00 am – TPA Hearing Trust Trustees (Grand Rapids, MI)
June 22, 2022 – Wednesday: 1:00 pm – National Board Meeting (Grand Rapids, MI)
June 22, 2022 – Wednesday: 3:00 pm – Homer T. Wilson Trustees (Grand Rapids, MI)
---
July 20, 2022 – Wednesday: 9:00 am – 3:00 pm – Committee Meetings (Webex video)
July 27, 2022 – Wednesday: 8:00 am – 5:00 pm – National Board Meeting (Saint Charles, MO)
July 28, 2022 – Thursday: 8:00 am – 5:00 pm – National Board Meeting (Saint Charles, MO)
---
October 12, 2022 – Wednesday: 9:00 am – 3:00 pm – Committee Meetings (Webex video)
October 19, 2022 – Wednesday: 9:00 am – TPA Hearing Trust Trustees (Webex video)
October 26, 2022 – Wednesday: 8:00 am – 4:00 pm – National Board Meeting (Webex video)
October 27, 2022 – Thursday: 8:00 am – 4:00 pm – National Board Meeting (Webex video)
---
January 11, 2023 – Wednesday: 9:00 am – 3:00 pm – Committee Meetings (Webex video)
January 18, 2023 – Wednesday: 9:00 am – TPA Hearing Trust Trustees (Webex video)
January 25, 2023 – Wednesday: 8:00 am – 4:00 pm National Board Meeting (Webex video)
January 26, 2023 – Thursday: 8:00 am – 4:00 pm National Board Meeting (Webex video)
---
April 5, 2023 – Wednesday: 9:00 am – 3:00 pm – Committee Meetings (Webex video)
April 12, 2023 – Wednesday: 9:00 am – TPA Hearing Trust Trustees (Webex video)
April 19, 2023 – Wednesday: 8:00 am – 5:00 pm – National Board Meeting (Saint Charles, MO)
April 20, 2023 – Thursday: 8:00 am – 5:00 pm – National Board Meeting (Saint Charles, MO)
---
June 4 to June 8, 2023 – Annual Convention – Beach Cove Resort (North Myrtle Beach, SC)
June 4, 2023 – Sunday: 9:30 am – National Board Meeting (North Myrtle Beach, SC)
June 4, 2023 – Sunday: 11:00 am – TPA Hearing Trust Trustees (North Myrtle Beach, SC)
June 8, 2023 – Thursday: 1:00 pm – National Board Meeting (North Myrtle Beach, SC)
June 8, 2023 – Thursday: 3:00 pm – Homer T. Wilson Trustees (North Myrtle Beach, SC)
---
Note: Dates are firm, and all times listed are local.
Central time for Missouri meetings and Eastern time for Michigan and South Carolina meetings.
---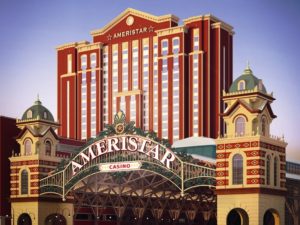 Ameristar Casino St. Charles
One Ameristar Blvd,
Saint Charles, Missouri, 63301, USA
TEL: +1-636-949-7777
FAX: +1-636-940-4491
JOIN TPA
Become part of a dedicated fraternal benefit association to network, volunteer, and create life-long friendships.