Virginia Division
09.21.21 | Al Shoemaker
This is the third TPA sign like this at this location near an elementary school in Mechanicsville. Every time one faded out, we put up another one. All three were on wooden posts. When the Virginia Department of Transportation switched the speed limit sign to a metal post, they switched the TPA sign as well.  Fifty yards beyond this sign an elementary school girl was killed by a truck and her friend injured.  This sign has been up for more than a decade.  Post C in Missouri originally made these signs as fundraisers.  Submitted by T. Wade King, past state secretary of the Virginia Division.  For more information and how to join TPA contact Carlyle Wimbish by phone at (434) 572-6254 or via email at [email protected].
About the TPA Hearing Trust
Established by TPA in 1975, an independent 501(c)(3) organization, the Hearing Trust accepts tax deductible donations from TPA members, posts, divisions, nonmembers, businesses, foundations, and all other legal entities.  To learn more, make a contribution to the Hearing Trust or to apply for aid, please visit tpahq.org/tpa-hearing-trust.
About Travelers Protective Association of America
To learn more contact TPA Headquarters at (636) 724-2227.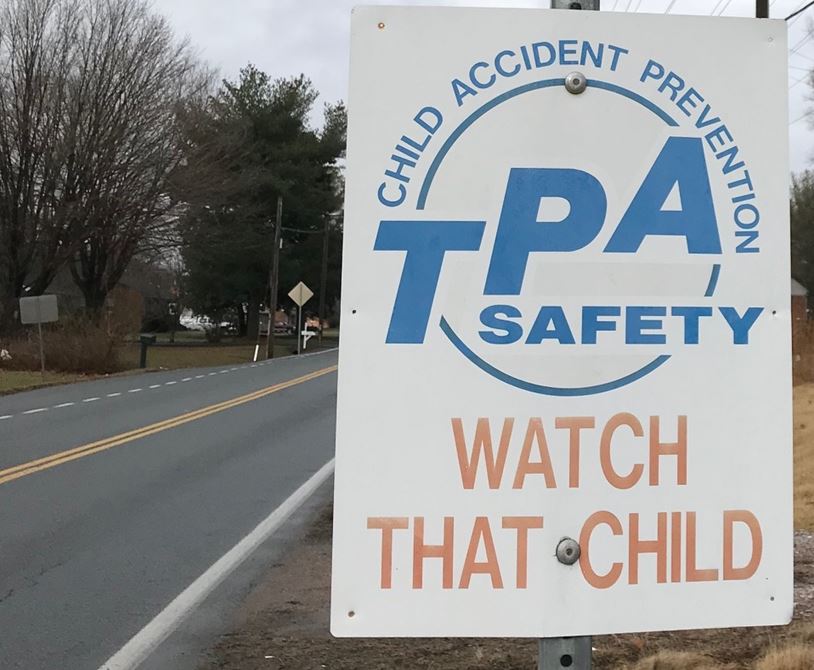 JOIN TPA
Become part of a dedicated fraternal benefit association to network, volunteer, and create life-long friendships.