Wisconsin Division
01.23.20 | Al Shoemaker
Boy Scout Troop 16 in Brookfield, Wisconsin held a Bike Rodeo in preparation for their annul bike hike on the 64-mile Elroy-Sparta Bike Trail. Members of Post B of the Wisconsin Division were on hand to support the activity by encouraging bike safety and handing out safety brochures and reflector strips. The assistance of TPA was very much appreciated.
About the Scholarship Trust for the Hearing Impaired
Established by TPA in 1975, an independent 501(c)(3) organization, the Scholarship Trust accepts tax deductible donations from TPA members, posts and divisions; nonmembers, businesses, foundations and all other legal entities. To learn more, make a contribution to the Scholarship Trust or to apply for aid, please visit tpahq.org/scholarshiptrust.
About Travelers Protective Association of America
To learn more contact TPA Headquarters at (636) 724-2227.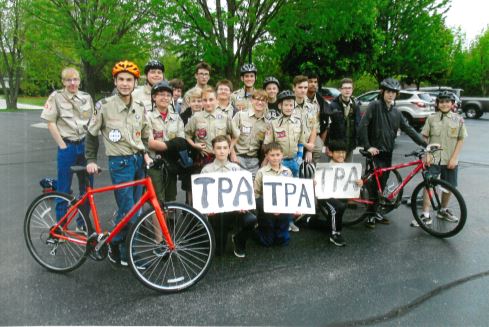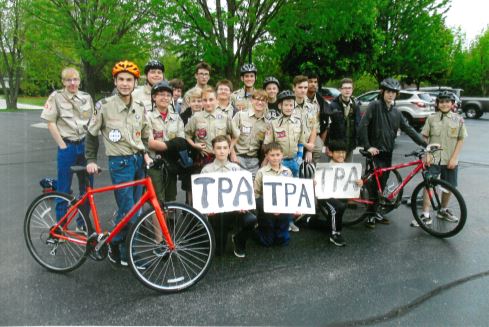 JOIN TPA
Become part of a dedicated fraternal benefit association to network, volunteer, and create life-long friendships.