Wisconsin Division
09.22.20 | Al Shoemaker
Post B of the Wisconsin Division recently held a monthly meeting to plan for their annual Bike Rodeo. The members wanted to meet outside and practice social distancing. The priority of the post is protecting the health and safety of its members and their families as they fight against the virus. The planning meeting was held in Jane Ebert's garage.
About the Scholarship Trust for the Hearing Impaired
Established by TPA in 1975, an independent 501(c)(3) organization, the Scholarship Trust accepts tax deductible donations from TPA members, posts and divisions; nonmembers, businesses, foundations and all other legal entities. To learn more, make a contribution to the Scholarship Trust or to apply for aid, please visit tpahq.org/scholarshiptrust.
About Travelers Protective Association of America
To learn more contact TPA Headquarters at (636) 724-2227.
Pictured left to right is Jane Ebert, Terry Hoeppner, Donald Hoeppner, Robert Lazardi, and Fred Ebling.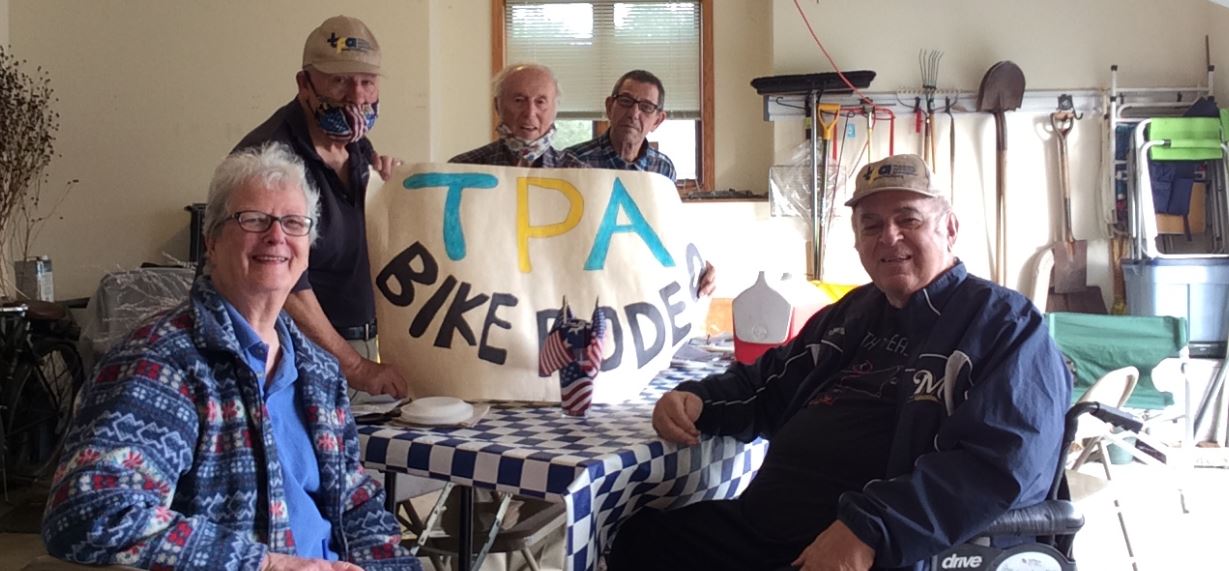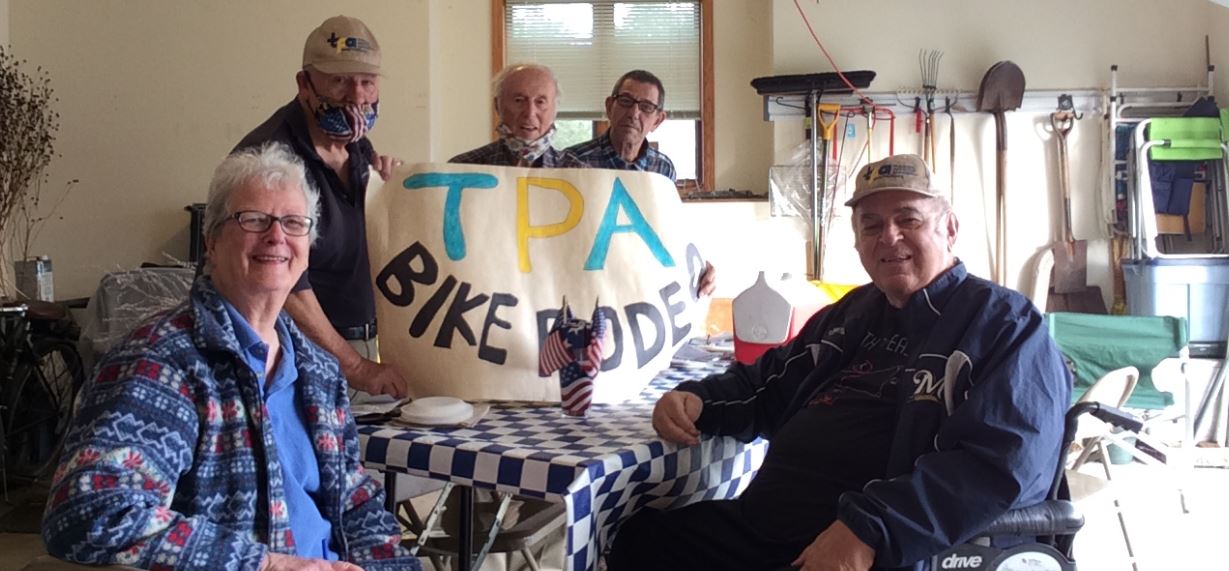 JOIN TPA
Become part of a dedicated fraternal benefit association to network, volunteer, and create life-long friendships.