Post SC – Missouri Division of the Travelers Protective Association Raises more than $1,600 at Annual Fundraiser
09.19.19 | Jennifer Alrashdi
(St. Charles, Mo., Sep. 10, 2019) The St. Charles Post of The Travelers Protective Association (TPA) recently hosted its fourth annual "Hear to Win" 5k Walk/Run and raised more than $1,600. The fundraiser will benefit the TPA Scholarship Trust for the Hearing Impaired and the local Post. Event sponsors included Acropolis Technology Group, Ambrilis Graphics, Ameristar Casino Resort Spa, Commerce Bank, Freddy's Restaurant, Kingery Printing, and Kona Ice. The McCluer North High School marching band from Florissant performed the National Anthem to kick off the event, and volunteers from Wentzville Holt High School were stationed along the course. The winner of the 5k Run was Marcus Walton, second place went to Chris Floyd, and third place went to Mike Barro.
"We are extremely proud of our community's support, our volunteers, and thank all of our sponsors," said TPA's Chief Administrative Officer Albert M. Shoemaker, Jr. "We thank our runners and walkers for their participation and the Scholarship Trust recipients will benefit from the event's success."
Established in 1975, the organization's Scholarship Trust for the Hearing Impaired provides financial aid to those who are deaf or hard of hearing. Grants are used for mechanical devices, medical and specialized treatment, and education that includes speech classes and interpreters. To date the Trust has distributed over $2.3 million to approximately 5,800 recipients. To learn more, make a contribution to the Scholarship Trust or to apply for aid, please visit www.tpahq.org/scholarshiptrust.
Founded in 1890, TPA's national headquarters is located at 2041 Exchange Drive in St. Charles, Mo. TPA offers fraternalism to its member, as well as participates in safety projects and community service. The Association provides accident, disability and death benefits to both its members and their beneficiaries. The Association is licensed in 29 states.
TPA established the Homer T. Wilson Fund, which provides emergency financial aid and is designated for indigent members, widows, widowers and orphans. The Association is also involved with Children Have An iDentity (CHAD), a local and national level safety sticker program.
For more information about helping fight the battle against hearing loss, contact Post Secretary Paula Shoemaker at tpa.sc.modiv@gmail.com. For more information about TPA, call (636) 724-2227 or visit the website at https://www.tpahq.org.
Pictured to from left to right in first picture are: Mike Barro, third place; Marcus Walton, first place; and Chris Floyd, second place.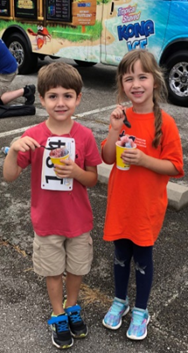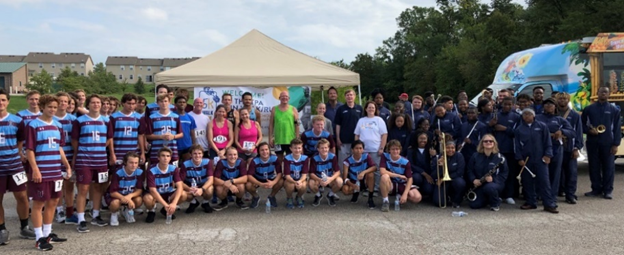 JOIN TPA
Become part of a dedicated fraternal benefit association to network, volunteer, and create life-long friendships.