POST P OF THE NORTH CAROLINA DIVISION
02.27.23 | Al Shoemaker
North Carolina Division
Members of Post P donated six boxes of school supplies to Lingerfeldt Elementary School. The donations were presented to Amy Efird, assistant principal, which included 400 CHAD stickers for students to use on bike helmets and skateboards. Post P also provided snacks and fruit drinks to 70 students participating in an after-school tutoring program. For more information about TPA, contact Post Secretary David Payseur at [email protected] or visit the website at www.tpahq.org.
About the TPA Hearing Trust
Established by TPA in 1975, an independent 501(c)(3) organization, the Hearing Trust accepts tax deductible donations from TPA members, posts, divisions, nonmembers, businesses, foundations, and all other legal entities.  To learn more, make a contribution to the Hearing Trust or to apply for aid, please visit www.tpahq.org/tpa-hearing-trust.
About Travelers Protective Association of America
To learn more contact TPA Headquarters at (636) 724-2227.
Pictured left to right: Fonda Denton, Audrey Hunt, Amy Efird, Linda Payseur, and Becky Dickson.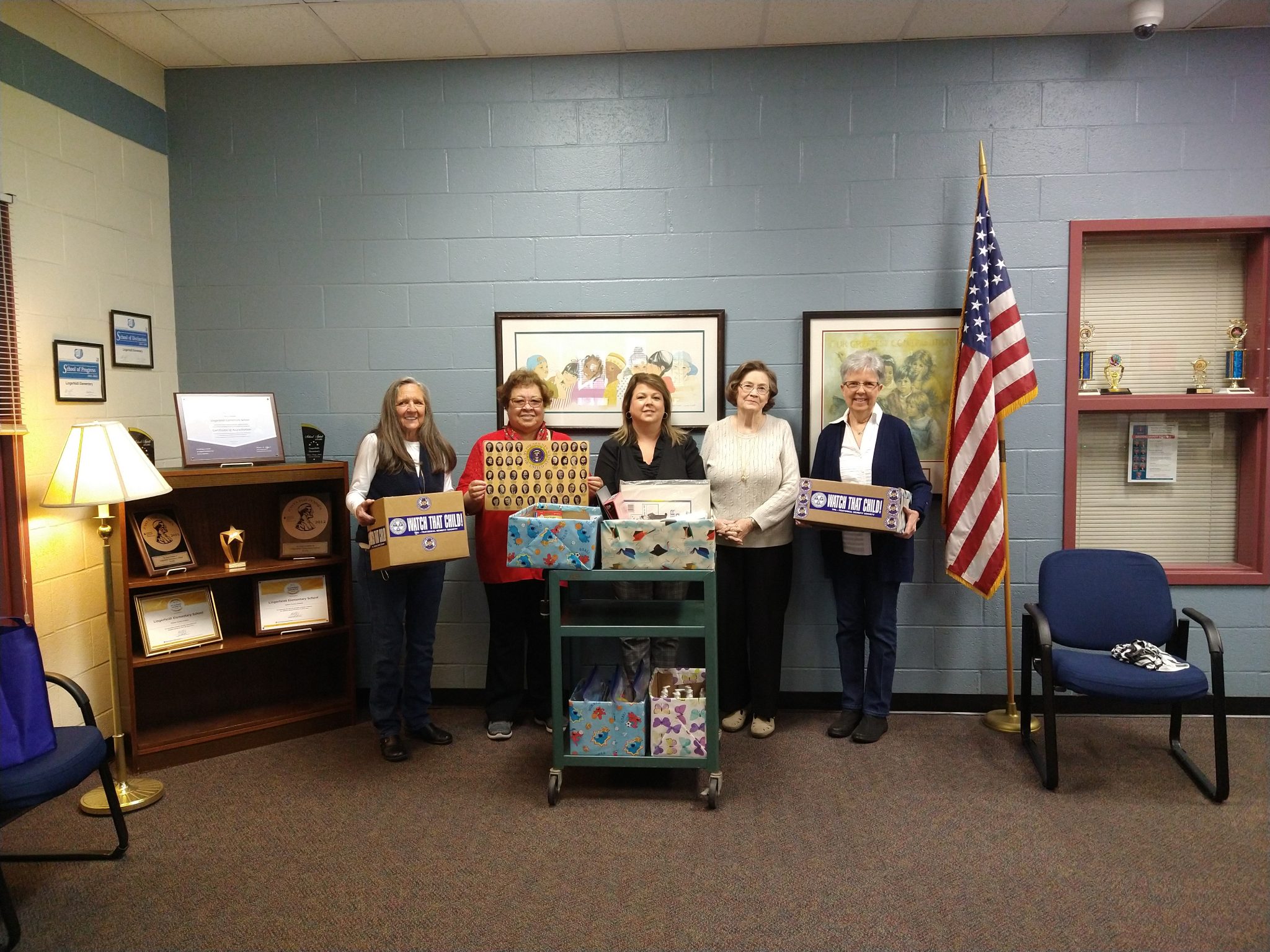 JOIN TPA
Become part of a dedicated fraternal benefit association to network, volunteer, and create life-long friendships.