POST D OF THE VIRGINIA DIVISION
12.15.22 | Al Shoemaker
Virginia Division
Dr. Jerry Wallace, President of Danville Community College, was the speaker at the Post D monthly meeting in South Boston.  He described his experience as president and highlighted the rise in enrollment at DCC. Dr. Wallace discussed the implementation of new programs that will be available for students in the future. TPA shares a common goal of supporting youth programs and education in all areas of the country and hopes to use relationships with key community members, like Dr. Wallace, to have the opportunity to generate interest in our organization. For more information and how to join TPA contact Carlyle Wimbish by phone at (434) 572-6254 or via email at [email protected].
About the TPA Hearing Trust
Established by TPA in 1975, an independent 501(c)(3) organization, the Hearing Trust accepts tax deductible donations from TPA members, posts, divisions, nonmembers, businesses, foundations, and all other legal entities.  To learn more, make a contribution to the Hearing Trust or to apply for aid, please visit www.tpahq.org/tpa-hearing-trust.
About Travelers Protective Association of America
To learn more contact TPA Headquarters at (636) 724-2227.
Pictured left to right: Carlyle Wimbish and Dr. Jerry Wallace.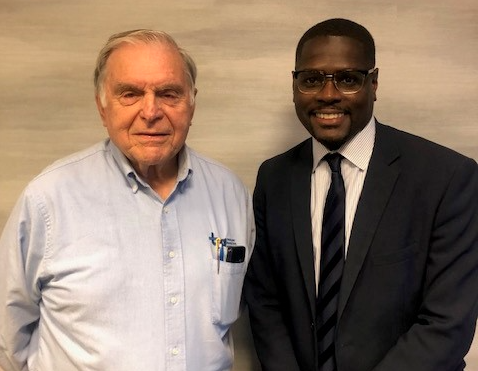 JOIN TPA
Become part of a dedicated fraternal benefit association to network, volunteer, and create life-long friendships.