Pennsylvania Division
06.21.21 | Al Shoemaker
Members of Post L awarded three scholarships of $1,000 each to Parkland High School individuals who exemplify characteristics that make them rise above their peers. Maia Geiger, social worker for the Deaf and Hard of Hearing programs thanked TPA for honoring Athen Orlang, Jacob Parry and Andrew Lopez with scholarships to help them excel in their future. She stated that when she thinks of these three young men, whom she has known for a very long time, certain words come to mind: friendly, perseverance, positive attitude, funny, hard-working, charming, kind, caring, athletic and role models. Post. For more information about TPA, contact Post Secretary Patricia Palencar at [email protected].
About the TPA Hearing Trust
Established by TPA in 1975, an independent 501(c)(3) organization, the Hearing Trust accepts tax deductible donations from TPA members, posts, divisions, nonmembers, businesses, foundations, and all other legal entities. To learn more, make a contribution to the Hearing Trust or to apply for aid, please visit tpahq.org/tpa-hearing-trust.
About Travelers Protective Association of America
To learn more contact TPA Headquarters at (636) 724-2227.
Pictured Left to Right: Dale Stephens, Athen Orlang, Jack Parry, and Maia Geiger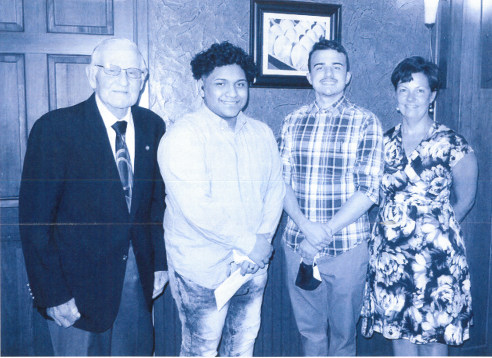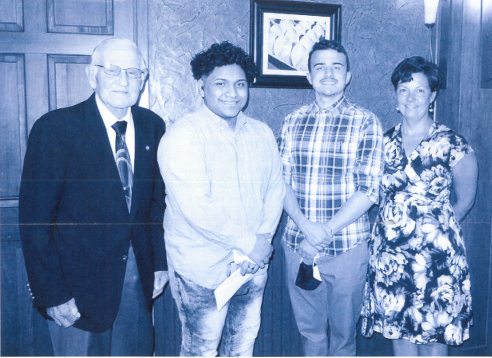 JOIN TPA
Become part of a dedicated fraternal benefit association to network, volunteer, and create life-long friendships.