Nebraska Division
12.12.22 | Al Shoemaker
Nebraska Division
Members of the Nebraska Division held a board meeting and holiday dinner party in Fremont. They reviewed some of the issues TPA is facing as an organization and in their division. The board also discussed their goals for the year ahead as they enjoyed a nice meal and fellowship together. For more information and how to join TPA contact David Steffen by phone at (402) 721-6220 or via email at [email protected] or visit our website at www.tpahq.org.
About the TPA Hearing Trust
Established by TPA in 1975, an independent 501(c)(3) organization, the Hearing Trust accepts tax deductible donations from TPA members, posts, divisions, nonmembers, businesses, foundations, and all other legal entities.  To learn more, make a contribution to the Hearing Trust or to apply for aid, please visit www.tpahq.org/tpa-hearing-trust.
About Travelers Protective Association of America
To learn more contact TPA Headquarters at (636) 724-2227.
Pictured left to right: Arlene Vyhlidal, Stan Vyhlidal, Erv Steffen, Shirley Calvin, David Steffen, Mitch Bridges, and Karen Uettwiller.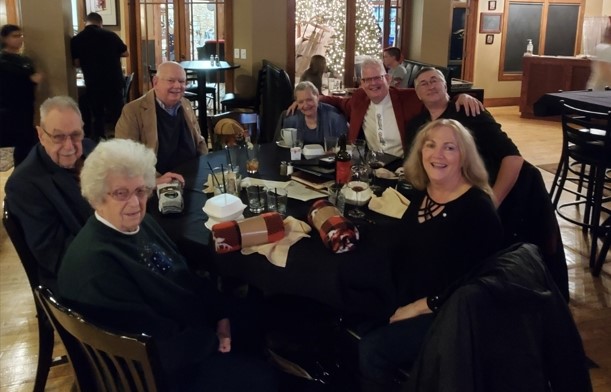 JOIN TPA
Become part of a dedicated fraternal benefit association to network, volunteer, and create life-long friendships.