Missouri Division
09.08.20 | Al Shoemaker
Post SC of the Missouri Division shared some encouragement to the students heading back to school by sending cards and Target gift cards to each student in the post. During this COVID time going back to school looks and feels completely different and we wanted to let them know we were thinking about them and here to support them. For more information about TPA, contact Post Secretary Paula Shoemaker at [email protected], call national headquarters at (636) 724-2227 or visit the website at tpahq.org.
About the Scholarship Trust for the Hearing Impaired
Established by TPA in 1975, an independent 501(c)(3) organization, the Scholarship Trust accepts tax deductible donations from TPA members, posts and divisions; nonmembers, businesses, foundations and all other legal entities. To learn more, make a contribution to the Scholarship Trust or to apply for aid, please visit tpahq.org/scholarshiptrust.
About Travelers Protective Association of America
To learn more contact TPA Headquarters at (636) 724-2227.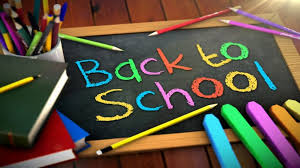 JOIN TPA
Become part of a dedicated fraternal benefit association to network, volunteer, and create life-long friendships.