Michigan Division
09.01.21 | Al Shoemaker
Post I held their annual golf outing at the Ledge Meadows Golf Course in Grand Ledge. Fourteen foursomes enjoyed the 88-degree sunny day. Sixty individuals participated, including golfers and volunteers. There were several types of golf competitions during the day, including closest to the pin, men's longest drive, women's longest drive, and longest putt. There was a 50/50 raffle with the proceeds supporting two of TPA's charitable arms, the TPA Hearing Trust and the Homer T. Wilson benevolent fund. In addition, Edward Kulpa, a sixty-year member of TPA, donated three items for another raffle that raised $330 for the Hearing Trust. In total, the event raised more than $1,300 for the Post I safety fund. The tournament was won by the foursome of Tyler Smith, Harold Weeks, Dave Klingbiel, and Jeff Sewick.
Special thanks to Harold Weeks and Scott Kelly, owners of the golf course; Rob Piercefield, owner of Swede's Restaurant for providing the meal; Cheryl Meyers, Bruce Hummel, Kurt Hartman, and Sandy Wentworth for their assistance in making this an awesome event. We also thank our community sponsors for their contributions, including Cove Pools, Kurt's Pool Service, VanDerVeen's Dentistry, Doug Kelly, Ledge Meadows Golf Course, Portland Iron and Metal, Greenridge Realty, Eagle Swampers, Raykovich Enterprises LLC, Edward Kulpa, Swede's Restaurant, Whites RV Rental, Dave Kern Sundance, Ovid Health Care Center, Kelly Martin, Discount Tire, Ronald "Buzz" Possehn, M-57 Surplus Carson City, Linda's Corner Landing, and Applebee's Restaurant. For more information about TPA, contact State Secretary Mark Cassis at [email protected].
About the TPA Hearing Trust
Established by TPA in 1975, an independent 501(c)(3) organization, the Hearing Trust accepts tax deductible donations from TPA members, posts, divisions, nonmembers, businesses, foundations, and all other legal entities. To learn more, make a contribution to the Hearing Trust or to apply for aid, please visit tpahq.org/tpa-hearing-trust.
About Travelers Protective Association of America
To learn more contact TPA Headquarters at (636) 724-2227.
Pictured below, left to right: Tournament winners Tyler Smith, Harold Weeks, Dave Klingbiel, and Jeff Sewick; and 60-year member Edward Kulpa.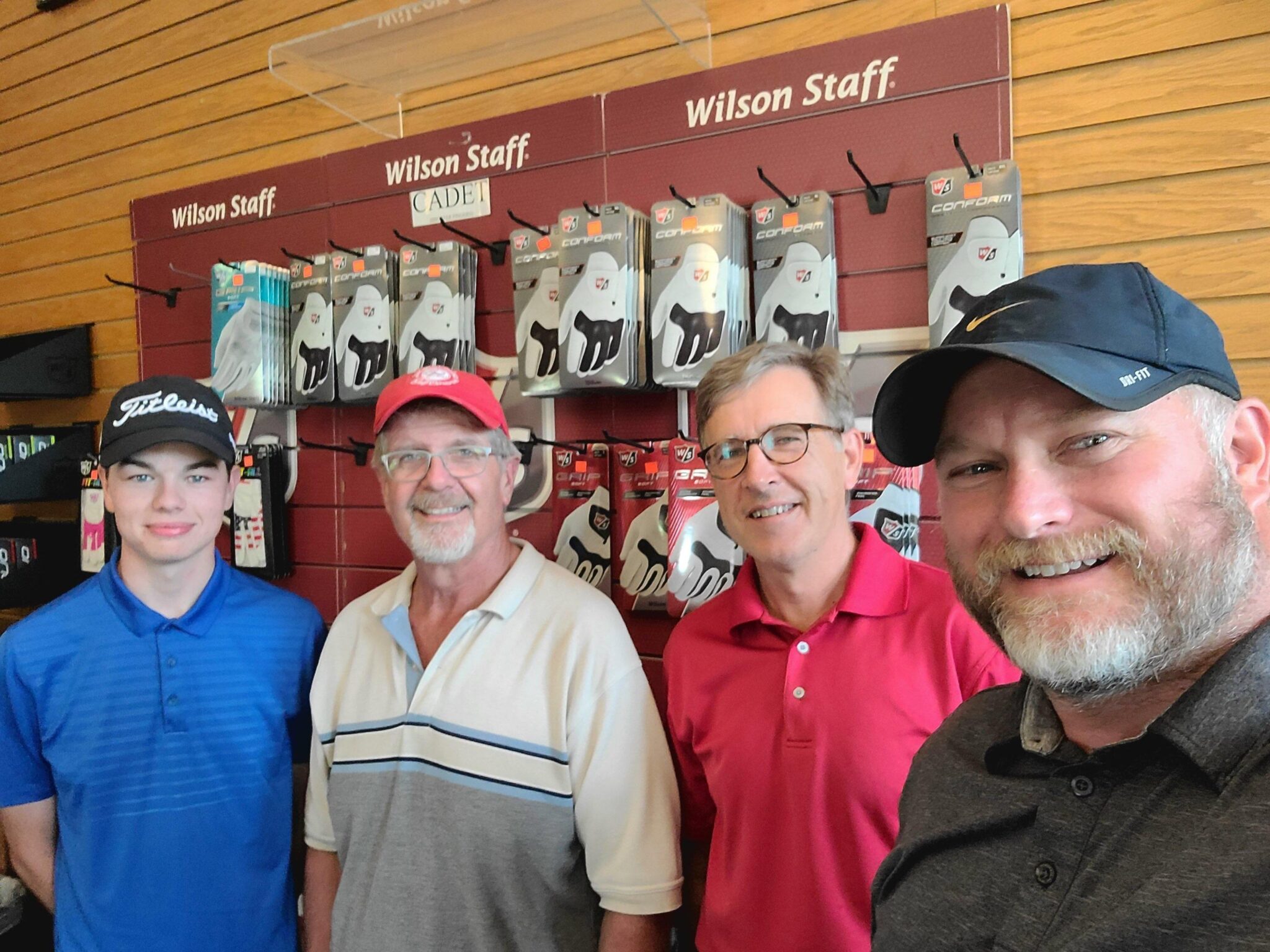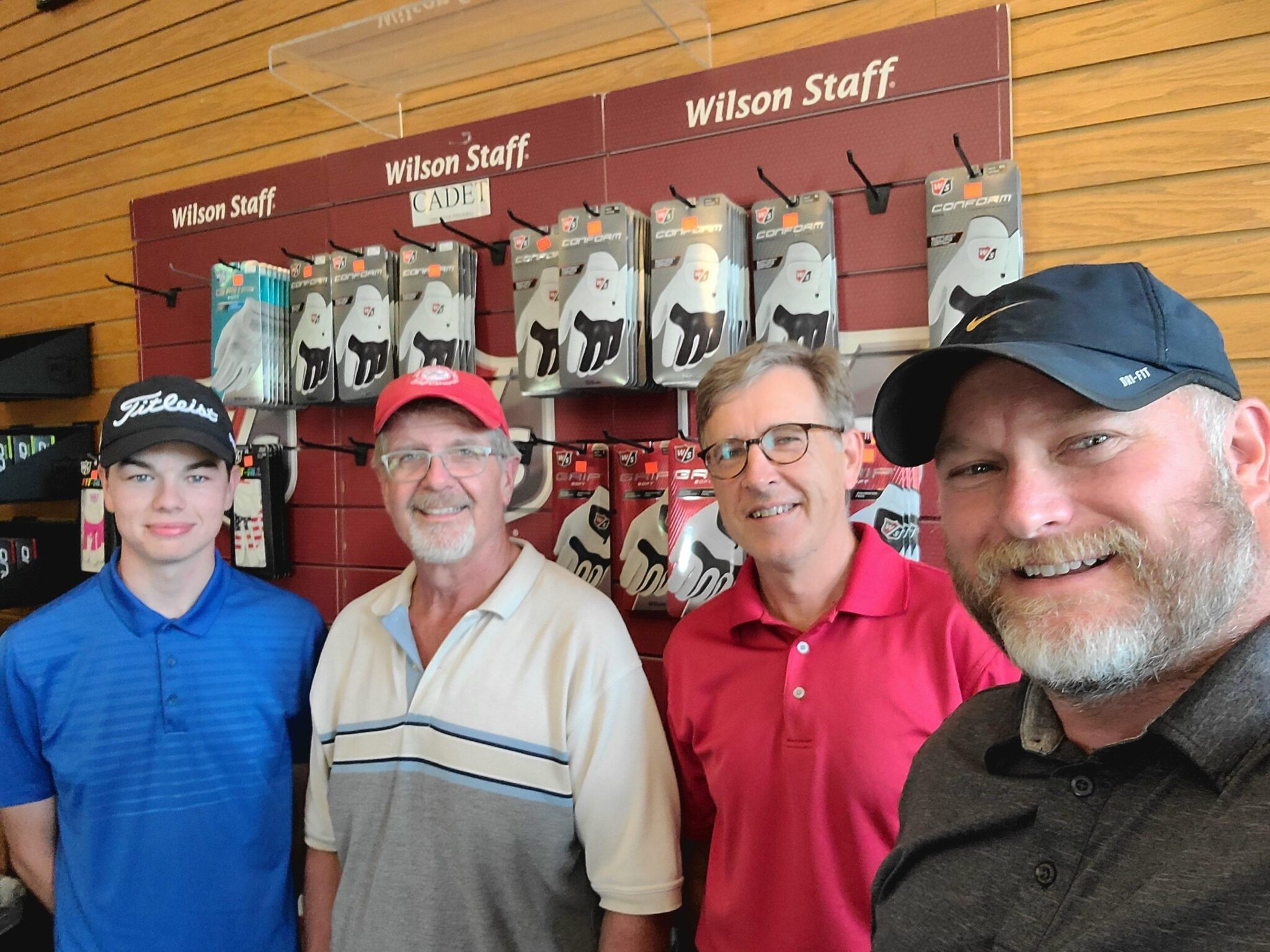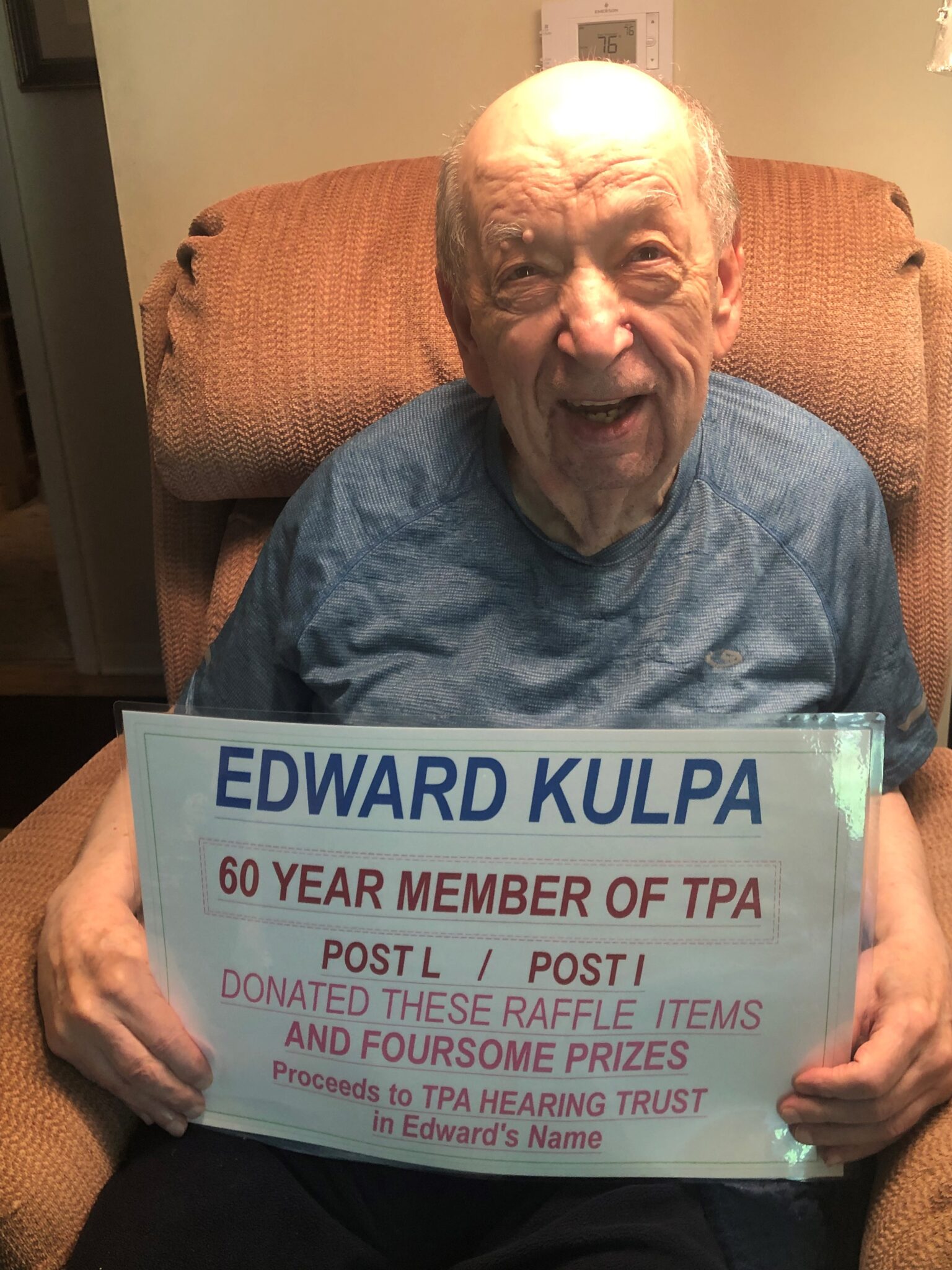 JOIN TPA
Become part of a dedicated fraternal benefit association to network, volunteer, and create life-long friendships.