Louisiana Division
12.09.20 | Al Shoemaker
Members of Post F in Lake Charles, Louisiana participated in the Child Safety Seat Check and Give Away. The event was hosted by the Louisiana Governor's Office in connection with the Louisiana State Police. It was held on the campus of the Southwest Louisiana Center for Health Services in Lake Charles. The purpose was to check the older car seats for safety standards, to ensure they were installed correctly, and to give away new car seats and to properly install them for people. Approximately 500 cars passed through the inspection stations. Members of the Post volunteered, gave away nearly 700 CHAD stickers, distributed "You're Invited to Join TPA" pamphlets, and wrote 32 new members during the two-day event.
About the TPA Hearing Trust
Established by TPA in 1975, an independent 501(c)(3) organization, the Hearing Trust accepts tax deductible donations from TPA members, posts, divisions, nonmembers, businesses, foundations, and all other legal entities. To learn more, make a contribution to the Hearing Trust or to apply for aid, please visit tpahq.org/tpa-hearing-trust.
About Travelers Protective Association of America
To learn more contact TPA Headquarters at (636) 724-2227.
Pictured left to right: Alfred Moore, Jerry Moore, and Jackie Ellender.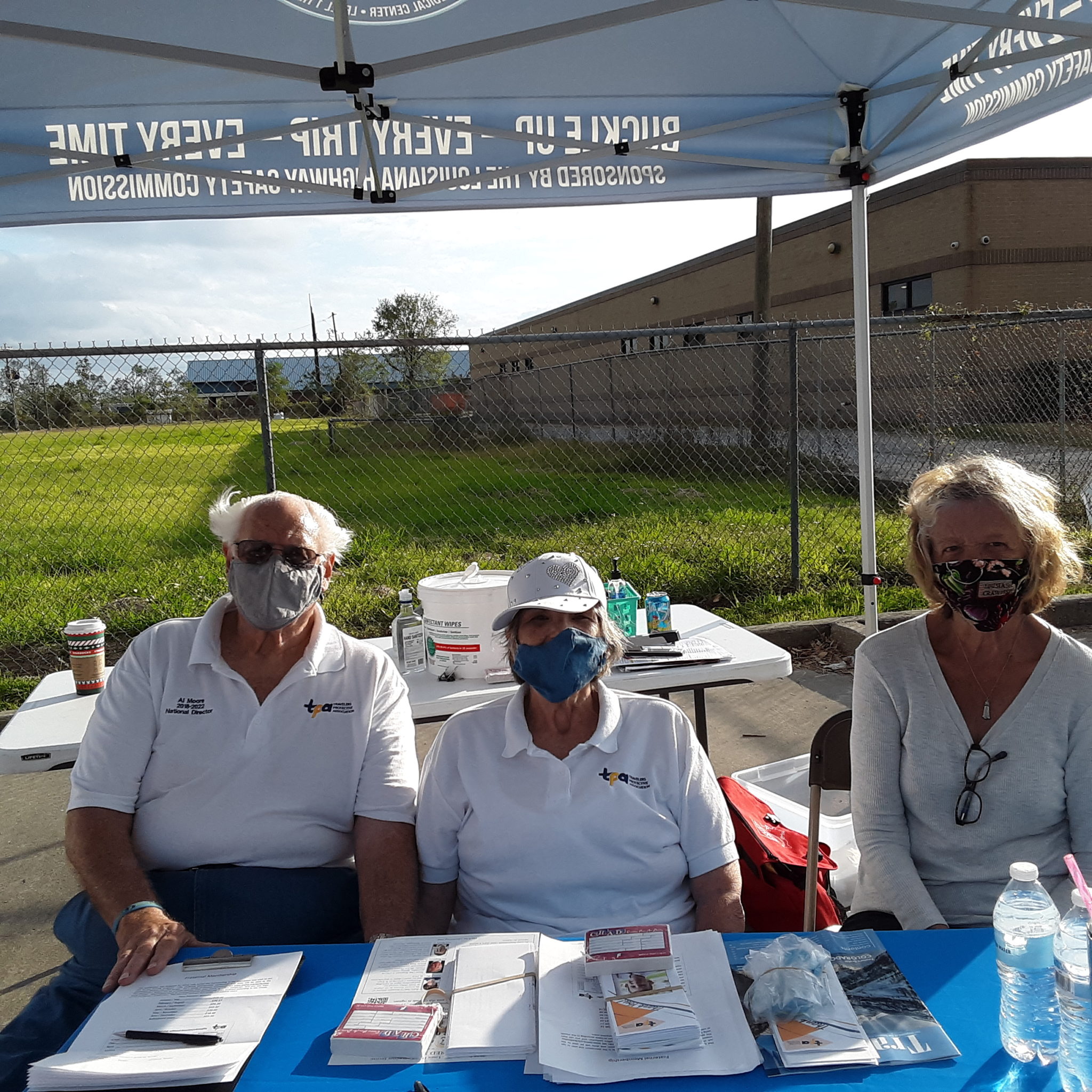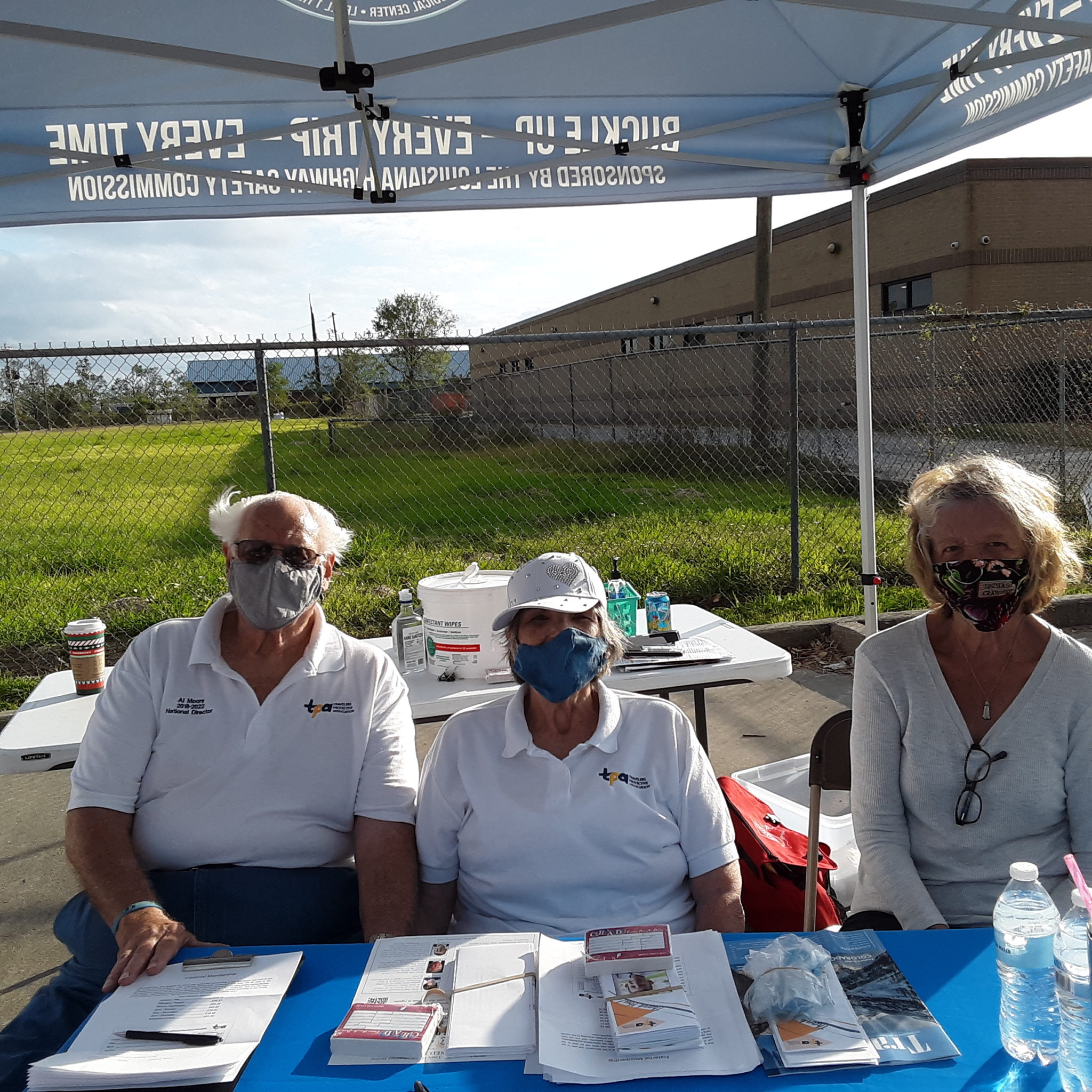 Pictured left to right: Alfred Moore and Bobbie Kelley.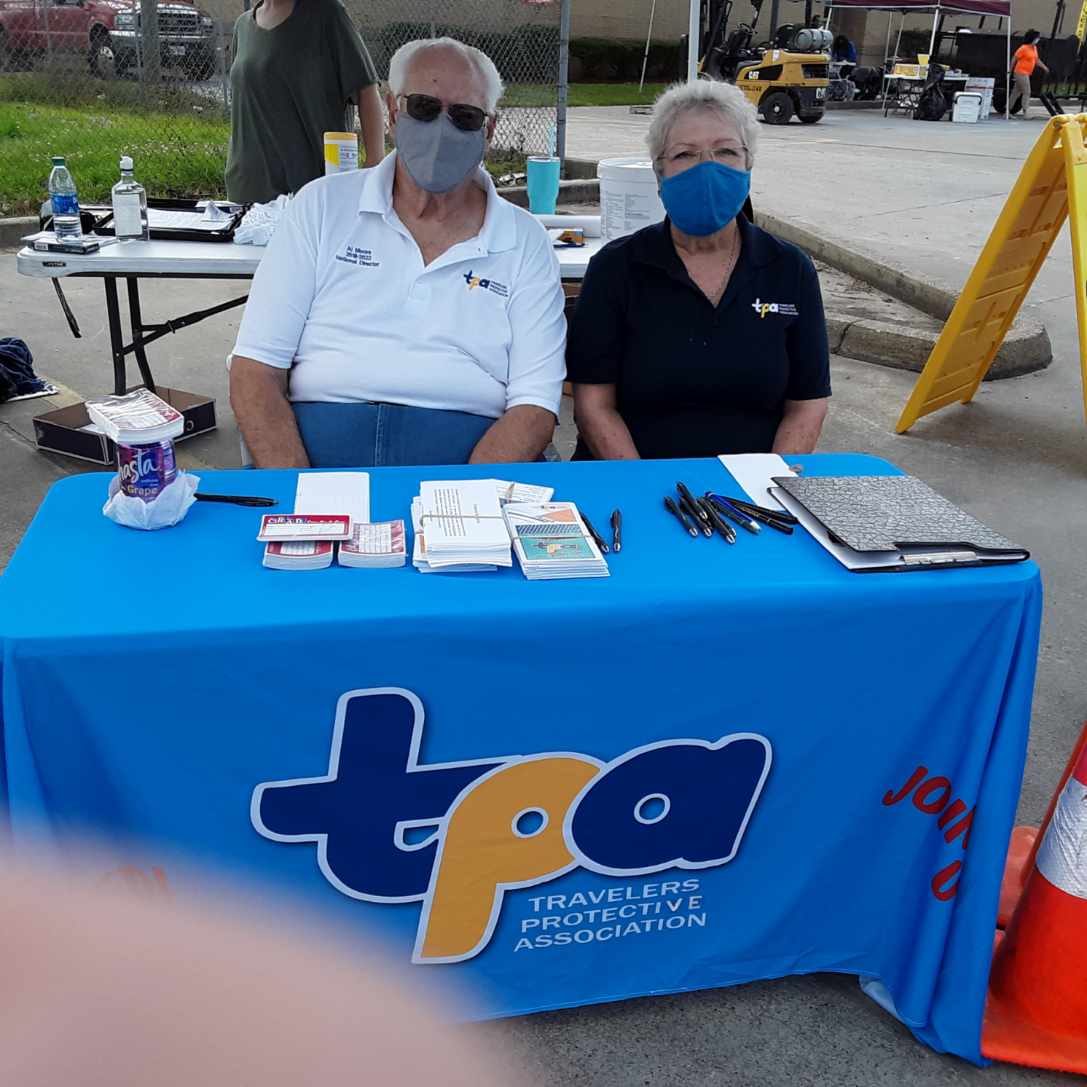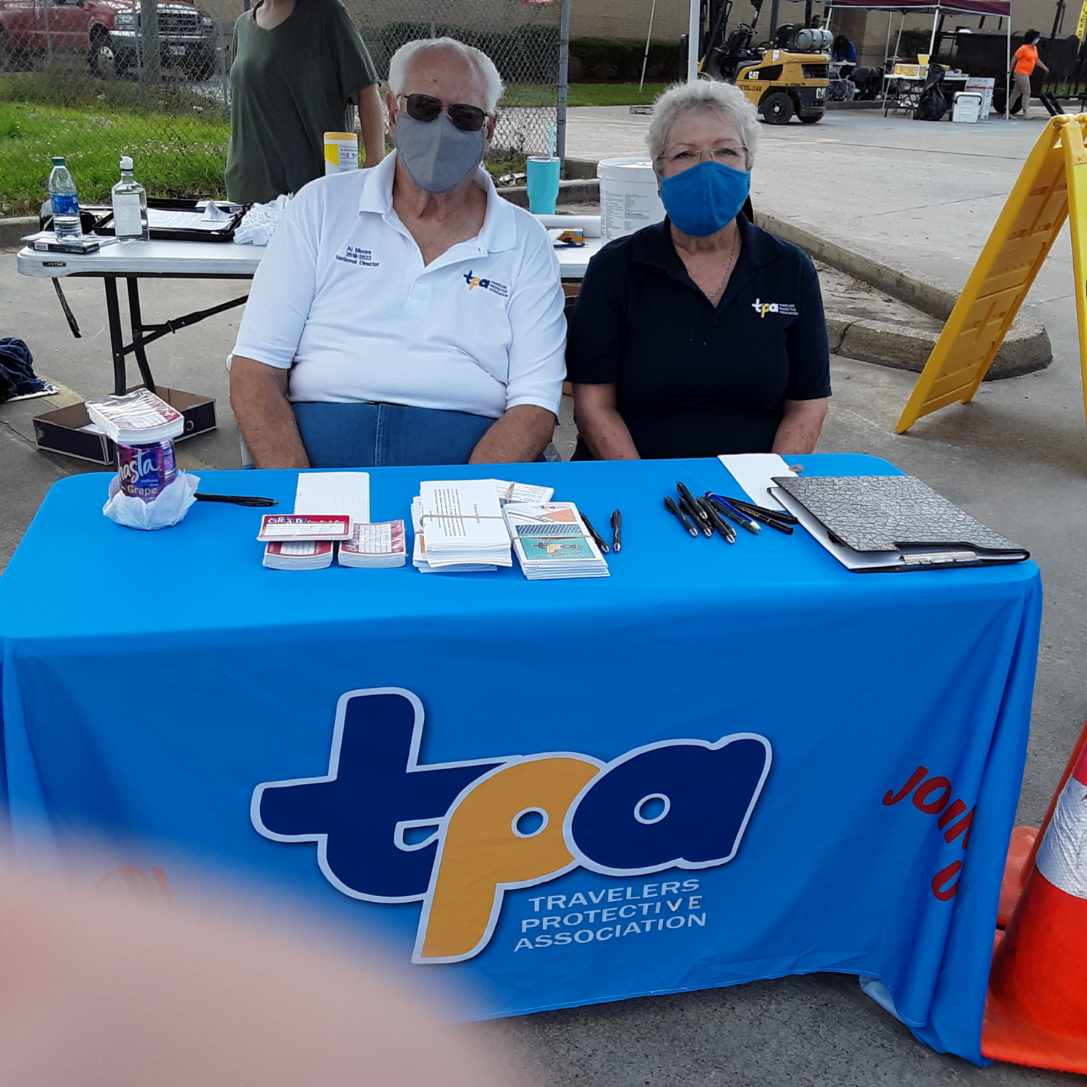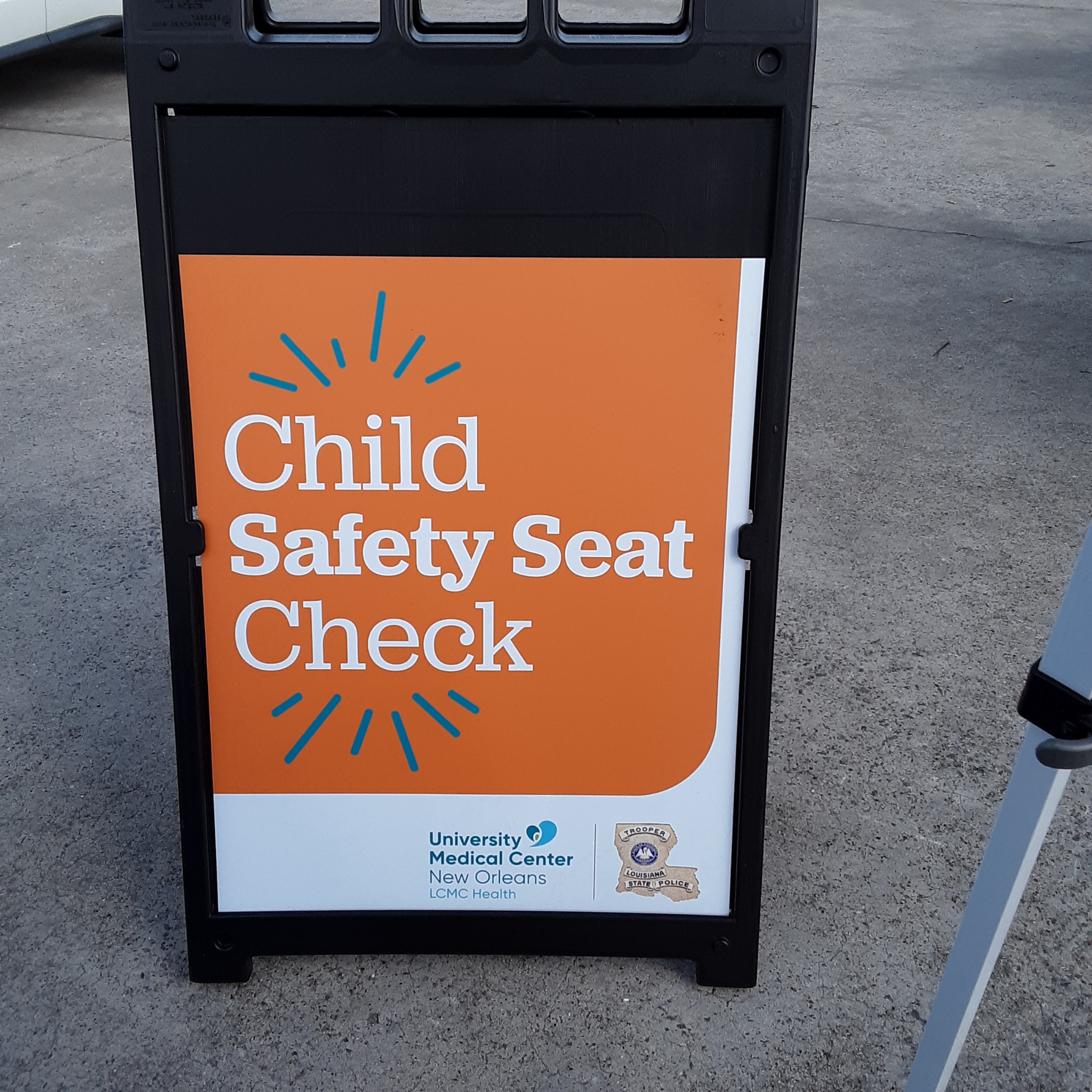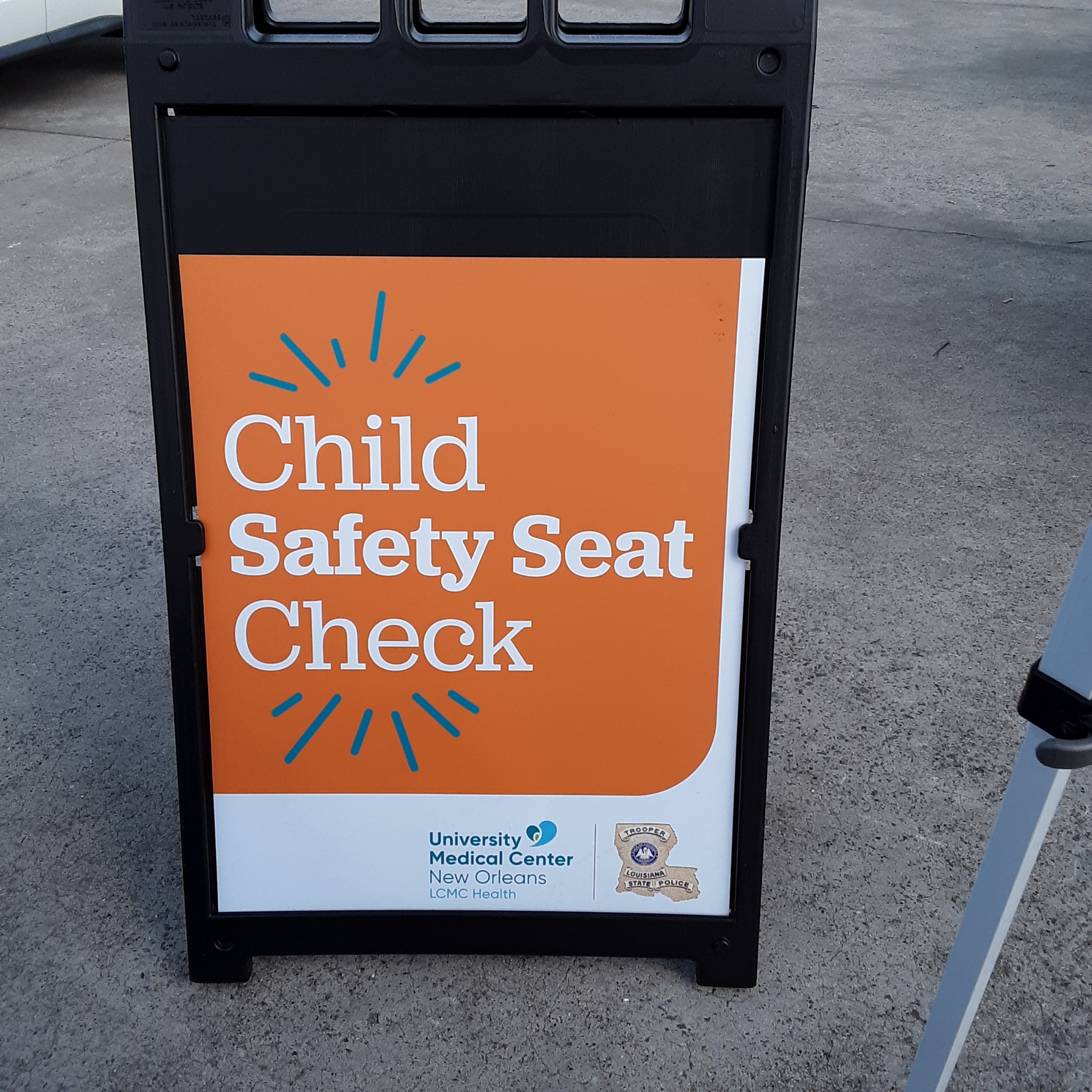 JOIN TPA
Become part of a dedicated fraternal benefit association to network, volunteer, and create life-long friendships.