LOUISIANA DIVISION
05.30.23 | Al Shoemaker
Louisiana Division
Members of the Louisiana Division gathered to host their state convention. New officers were elected for the division and are proudly pictured with promotional materials such as mousepads, CHAD stickers, and luggage tags. TPA honors the fraternal spirit and regular meetings to discuss the ongoing needs of the local community help to foster a bond with fellow members working toward the same cause.  For more information about TPA, contact Louisiana Division Secretary Alfred Moore at (713) 202-1061, call national headquarters at (636) 724-2227 or visit the website at www.tpahq.org.
About the TPA Hearing Trust
Established by TPA in 1975, an independent 501(c)(3) organization, the Hearing Trust accepts tax deductible donations from TPA members, posts, divisions, nonmembers, businesses, foundations, and all other legal entities.  To learn more, make a contribution to the Hearing Trust or to apply for aid, please visit www.tpahq.org/tpa-hearing-trust.
About Travelers Protective Association of America
To learn more contact TPA Headquarters at (636) 724-2227.
Pictured left to right: Sena Theall, Beverly Trahan, Jerry Moore, Al Moore, Bobbie Kelley, Ray Chavanne, John Theall, and Elverse Trahan.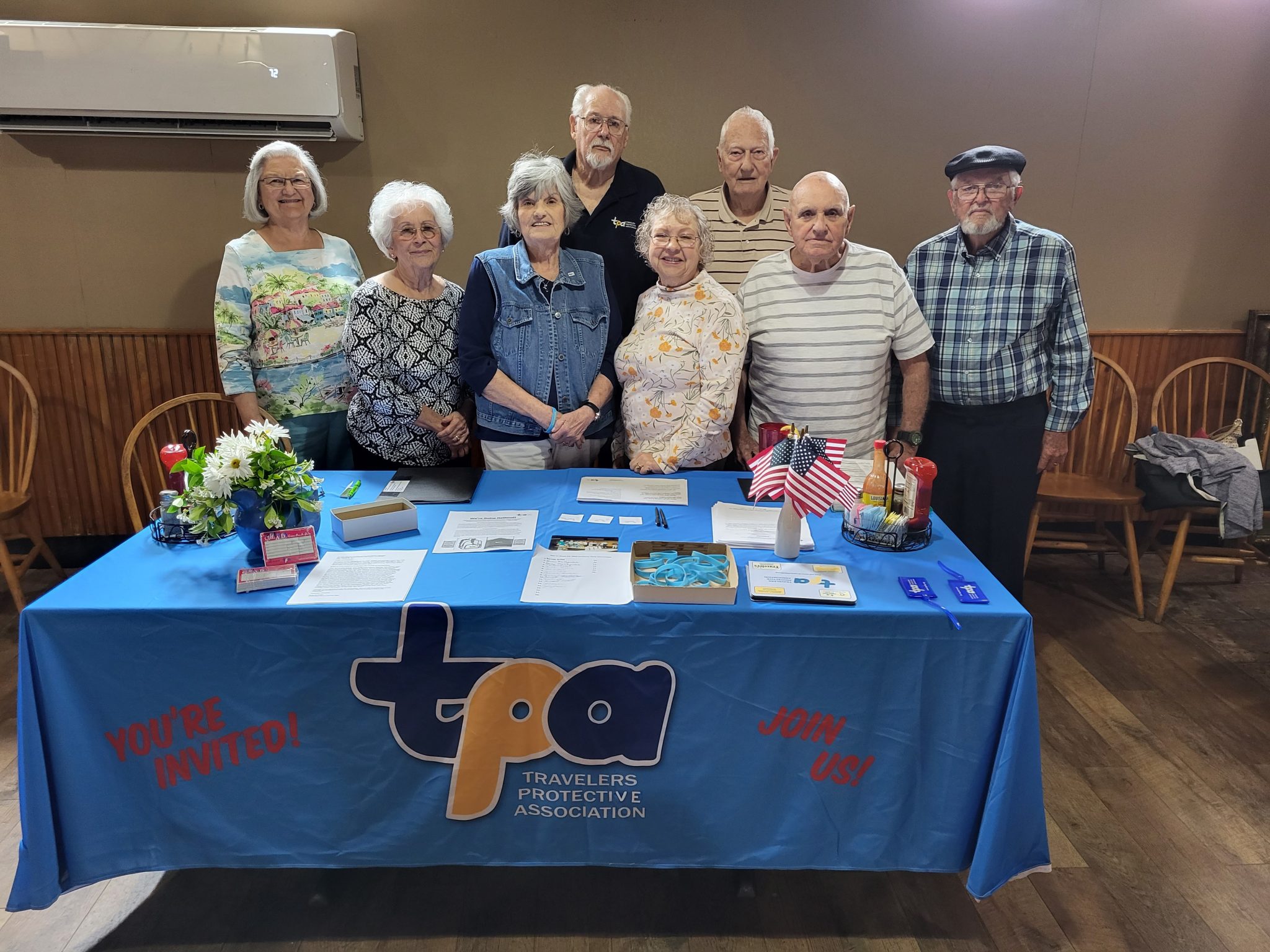 JOIN TPA
Become part of a dedicated fraternal benefit association to network, volunteer, and create life-long friendships.