Celebrate 45 years of TPA's Scholarship Trust for the Hearing Impaired during GiveSTLDay
04.30.20 | Al Shoemaker
TPA's Scholarship Trust for the Hearing Impaired is participating in GiveSTLDay, which will be held on May 7th, 2020.
GiveSTLDay, hosted by the St. Louis Community Foundation, is a 24-hour, online day-of-giving event, designed to ignite the spirit of giving. As TPA headquarters is located within the greater St. Louis region, we wanted to take the opportunity to invite Scholarship Trust supporters from across the country to participate in this special day of giving!
There are several ways you can participate from wherever you live.
• Make a donation today – you can visit https://www.givestlday.org/tpa and "donate early" by making a gift between today and May 6th.
• Start a campaign – help support the Scholarship Trust by setting up a "campaign" on behalf of yourself, your Post or your Division. All you need to do is click the box "create a personal campaign for this nonprofit" to set up a simple profile and get started. Click here to view the current campaigns TPA members have already started.
• Share with your friends and network – whether you set up a campaign for your Post or you simply want to spread the word about the Scholarship Trust, please feel free to forward this email to your friends and family, or share our posts on Facebook.
• Save the Date for May 7th – please join us on May 7th as we celebrate the generosity and philanthropy of our members on GiveSTLDay, and please continue to encourage your network to support the Scholarship Trust.
This year, with your help, we are committed to raising more funds to help individuals that are deaf or hard of hearing experience a better quality of life!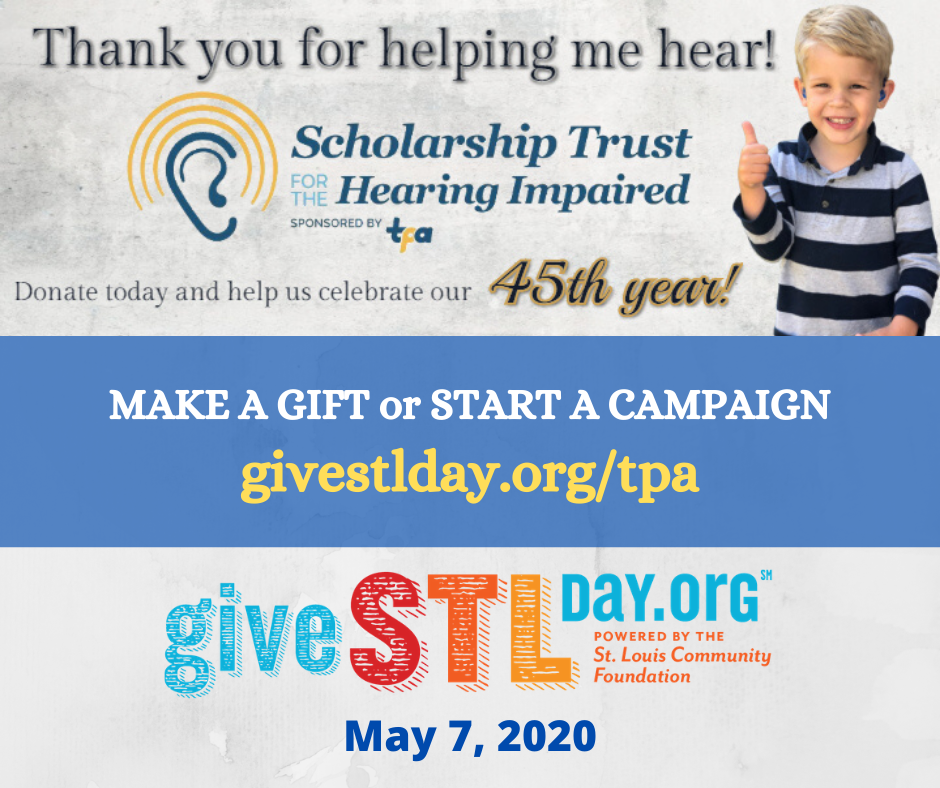 JOIN TPA
Become part of a dedicated fraternal benefit association to network, volunteer, and create life-long friendships.